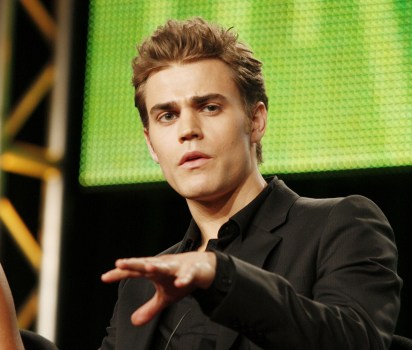 Getty Images
Paul Wesley says "The Vampire Diaries'" nastiest nosferatu is on the way.
Paul Wesley might just bare his fangs if you ask him for spoilers about "The Vampire Diaries."
"I will get decapitated and bludgeoned if I speak about anything," Wesley, who plays the 162-year-old nosferatu Stefan Salvatore on the CW's bloodsucking success, tells PopcornBiz before clarifying: "I will not get decapitated on the show, although that's perfectly plausible considering our show. I've been tortured before. "
But job security aside, a vampire can't resist a little teasing nibble: "There's a big werewolf aspect coming to the show, which I think is going to be a really big deal. They're bringing in supporting characters. There are a lot of sort of supporting cast coming in and guest stars that are going to be pretty pivotal. "
Among the new faces will be an actor cast as Klaus, the as-yet-unseen mysterious, malevolent manipulator who emerged as the central villain of author L.J. Smith's novel series that inspired the show. "We don't know who's going to be playing Klaus, but that's going to be a huge thing," says Wesley. "He's going to be the big, evil bad guy ,and we're all really, really interested to see who they're going to cast because we think it's going to be a pretty big deal."