Brad Pitt: "I'm A Dad Now & My Partying Ends At 6 PM"
Wednesday, Jul 29, 2009 | Updated 7:24 PM EDT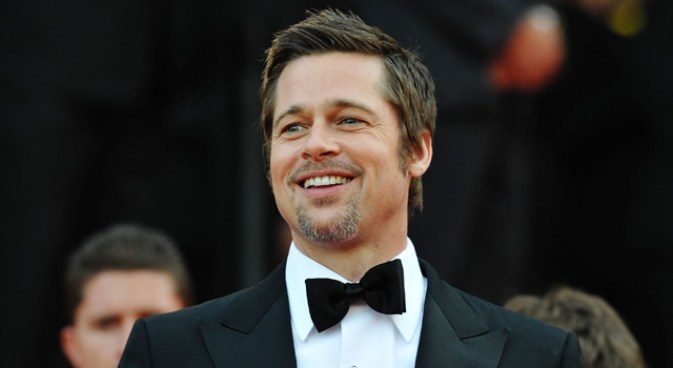 Getty Images
CANNES, FRANCE - MAY 20: Actor Brad Pitt attends the Inglourious Basterds Premiere held at the Palais Des Festivals during the 62nd International Cannes Film Festival on May 20th, 2009 in Cannes, France.
Now that Brad Pitt is a father of six, the actor said his wild ways are in the past – or at least end at a respectable hour.
"Listen, I'm a dad now and my partying ends at 6 PM," the actor told reporters at the Berlin premiere of "Inglourious Basterds" Tuesday night.
VIEW THE PHOTOS: Hollywood Dads
The actor also joked with reporters about his daunting career in front of the camera.
"It's so hard being an actor," Brad said with a laugh. "I sometimes don't get coffee, or they bring you coffee and it's cold and sometimes you don't have a chair to sit on…It's really hard."
VIEW THE PHOTOS: Hot Shots Of Brad Pitt!
Despite his tough job as one of the world's most famous actors, Brad said filming the new Quentin Tarantino movie, due in theaters on Aug. 21, was a delight.
"It was a great bunch of guys and girls, a really great cast," he added. "And everyone got to speak in their own language, their native tongue, it was a pleasure."
Related Content from AccessHollywood.com:
VIEW THE PHOTOS: Brad Pitt & Angelina Jolie
PLAY IT NOW: Behind The Scenes: 'Inglourious Basterds'
PLAY IT NOW: SAG Awards 2009: Are Brad Pitt And Angelina Jolie Ready For More Kids?
MORE ACCESS ON THESE TOPICS: Brad Pitt - Movies - Parenthood