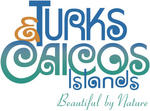 The following content is created in consultation with Turks & Caicos Islands Tourist Board. It does not reflect the work or opinions of NBC Miami's editorial staff. To learn more about Turks & Caicos Islands, visit turksandcaicostourism.com.
The Turks and Caicos Islands provides everything you want in a tropical destination: unmatched beaches, a beautiful Caribbean environment and the luxury you deserve. Travel to the Turks and Caicos is easy and efficient. Our islands are a tropical classic, a throwback in time where relaxation is unavoidable and rejuvenation ensured. The Turks and Caicos consist of 40 different islands and cays, only eight of which are inhabited. The islands of the Turks and Caicos are almost as diverse as its people. From the main tourist center of Providenciales – recently named the Best Island in the World, to the quiet and tranquil islands of North and Middle Caicos, or to Salt Cay – the island that time forgot; each one offers a different experience and a unique character but all offer year round great climate, beaches and underwater activities.
Ocean Club Resorts is comprised of two all-suite properties, Ocean Club and Ocean Club West, located just one mile apart and facing Grace Bay Beach, which was named the 'top beach in the world' by TripAdvisor's 2016 Traveler's Choice Awards. Both Ocean Club and Ocean Club West received Trip Advisor's 2016 Certificate of Excellence. Featuring a "Stay at One, Play at Both" policy with reciprocal charging, guests staying at Ocean Club can enjoy all of the services and amenities of Ocean Club West and vice versa. Guests can indulge in spa treatments, go sailing, snorkeling, diving, fishing, parasailing or play golf. Of course, there is always the option of just relaxing under one of Ocean Club's signature pink beach umbrellas.
Published at 4:49 PM EDT on Oct 7, 2016 | Updated at 4:50 PM EDT on Oct 7, 2016