Pilot Rescued from Everglades Helicopter Crash
A massive multi-agency search located the crash site within three hours.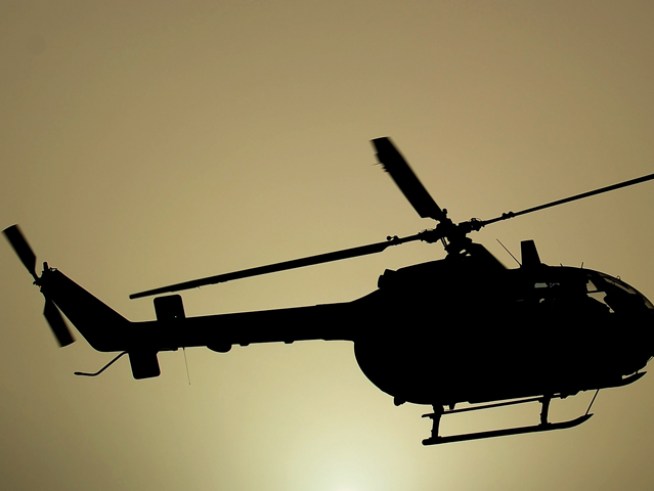 Getty Images
ABU DHABI, UNITED ARAB EMIRATES - MARCH 22: The helicopter at dusk during the Red Bull Air Race preview on March 22, 2010 in Abu Dhabi, United Arab Emirates. (Photo by Mike Hewitt/Getty Images for Red Bull)
A barely-conscious helicopter pilot in critical condition was rescued from a crash in the Everglades Saturday thanks to a massive multi-agency search aided by civilian airboat teams.
The rescue effort soon became a lesson in coordination: a A Palm Beach County Sheriff's helicopter located the crash, a Florida Fish & Wildlife airboat was first on the scene, a Broward Fire Rescue chopper lowered a medic, and Miami-Dade Fire Rescue was able to hoise and airlift 51-year-old Mark Palmieri to hospital.
Palmieri, who owns Tamiami-based company Bravo Helicopters, was flying to Tamiami from Orlando when around 7:30 a.m. his Robinson helicopter ended up upside down in the remote river of grass.
Palmieri was able to call a friend from his cell phone, but could not or did not give a location. Without being able to return the call, a massive deployment of rescue crews from Broward, Palm Beach, and Miami-Dade Counties were joined by the Florida Fish and Wildlife Commission, the Civil Air Patrol, and civilian airboat operators.
"It's like looking for a needle in a haystack," Broward Fire Rescue spokesman Mike Jachles. "He was able to call somebody who called somebody who called somebody. It was literally third-hand information."
The crash site was located by a Palm Beach Sheriff's helicopter about 10:30 a.m., nine miles north of Alligator Alley and four miles west of the 34.5 mile marker on U.S. 27. It is not yet known what caused the helicopter to crash; aviation officials were on-site Saturday afternoon to investigate.
"The pilot was very lucky," Jachles said, "to not only survive the crash but to get help so quickly."
Palmieri remains in intensive care at Broward General Medical Center.