Fire Extinguished at Enriquetas Cafe in Miami
Miami Fire Rescue extinguishes fire at iconic eatery
Thursday, Apr 11, 2013 | Updated 6:16 AM EDT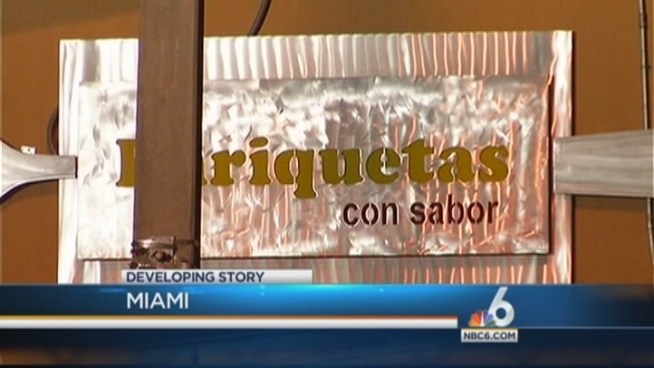 Crews quickly put out a fire at Enriqueta's Sandwich Shop at 186 NE 29th St. Wednesday night, Miami Fire-Rescue said. Investigators said the fire appeared to have started in the kitchen of the iconic Cuban eatery, but the exact cause is being investigated. There were no reported injuries.
Authorities are investigating the cause of a fire that swept through the Enriquetas Cafe in Miami Wednesday night.
Miami Fire Rescue responded to the iconic Cuban eatery at 186 Northeast 29th Street just before 9 p.m. and found heavy smoke coming from the exhaust vent.
The cafe was closed at the time but someone walking by had noticed smoke and called 911.
Fire crews quickly extinguished the fire, which appears to have started in the kitchen area, officials said.
No one was injured and the cause of the fire is still being investigated.
More Local Stories: