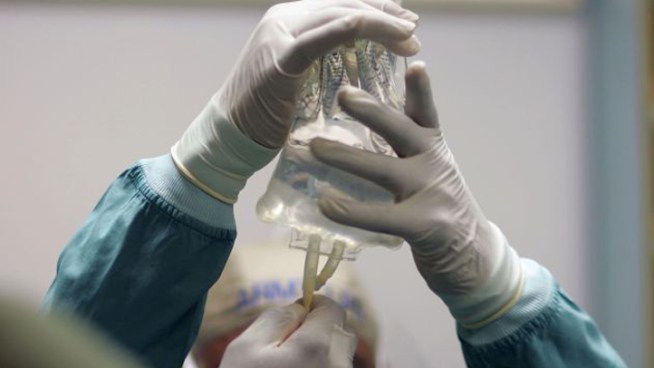 Frankie Rosello, 14, was among the survivors who celebrated Ryder Trauma Center's 20th anniversary on Friday. His mother, Alexia Echevarria, and another of the trauma center's former patients, Jorge Valdez, also shared their thoughts at the event.
Alexia Echeverria Is known as one of Bravo TV's "Real Housewives of Miami," but her most important role is mother to 14-year-old Frankie Rosello.
He nearly died in a car crash last August and was saved at Ryder Trauma Center.
"The whole team was just incredible and amazing. So I got to experience that on my own. I know a lot of times we just see them on TV and we really don't know what goes on until you're here," said Echeverria.
VIDEO: Burn Survivors Celebrate Center's 20th Anniversary
Rosello suffered a serious brain injury and still comes to Jackson for therapy. He was among the survivors celebrating Ryder Trauma Center's 20th anniversary.
There was a mock drill with a pretend patient arriving on air rescue. This brought back memories for 21-year-old gymnast Jorge Valdes.
VIDEO: Patients Give Thanks To Their Doctors
"I just remember excruciating pain. I was screaming, and I had these nurses right in my face telling me it was going to be OK. I had a little flashback, and it helped a lot that I actually saw the nurse that was there., who brought me in," said Valdes.
There is video showing jorge practicing February 2011. During a double flip with a twist he landed on his head, dislocating his neck. He hugged his neurosurgeon and thanked the team that helped heal him inside and out.
Teen Recovers From Spear Shot Into His Head
"Incredible people you guys have here that are always super positive, kept me up on my feet and inspired me to believe" said Valdes.
By helicopter and by ambulance 3,500 seriously patients a year are brought to the center.