Quintuple Murderer Gets Death Sentence After 13 Years
Tavares Calloway tied up five people and shot them in Liberty City in 1997.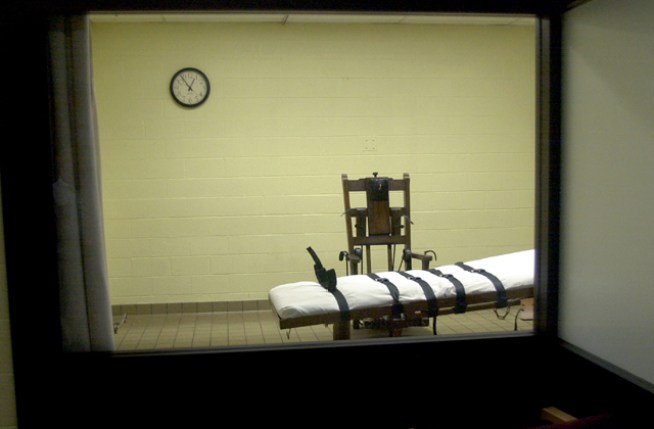 Getty Images
393846 05: A view of the death chamber from the witness room at the Southern Ohio Correctional Facility shows an electric chair and gurney August 29, 2001 in Lucasville, Ohio. The state of Ohio is one of the few states that still uses the electric chair, and it gives death row inmates a choice between death by the electric chair or by lethal injection. John W. Byrd, who will be executed on September 12, 2001, has stated that he will choose the electric chair. (Photo by Mike Simons/Getty Images)
He had been one of nine men held in county jails for more than a decade, but Tavares Calloway finally has his sentencing: death.
Execution was ordered for Calloway on Friday, 13 years after he and another man stormed a Liberty City apartment, tied up five men, taped their mouths shut, took off their pants, debated which to leave alive, and finally and methodically shot each of them in the head.
Prosecutors said Calloway was looking for money or drugs.
His lawyer said the split decision on the death penalty recommendation at his February conviction for the 1997 murders -- seven jurors voted for, with five against -- should have spared his client.
But Miami-Dade Circuit Judge Dava Tunis disagreed. While in most states, jury recommendations for execution must be unanimous, Florida is one of several in which sentencing instead occurs in two parts: a jury makes the recommendation at conviction, and a judge uses it to sentence at a later date.