Weather Forecast: Weekend Showers and Storms
Saturday, May 31, 2014 | Updated 10:26 AM EDT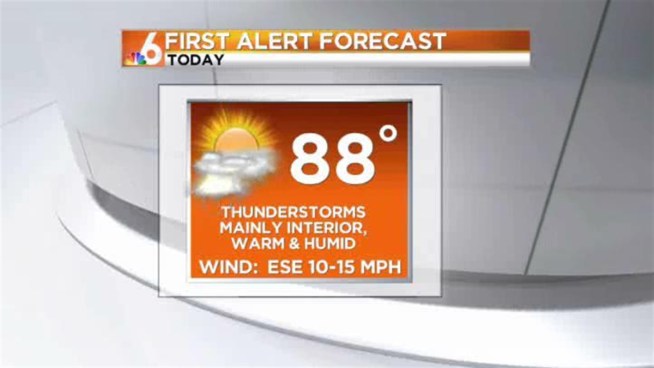 A few showers along the coast this morning will turn to thunderstorms mainly inland later today. Highs in the upper 80s.
Saturday will be partly sunny with isolated showers and thunderstorms throughout the day.
A southeast breeze will push storms mainly inland. Highs will be in the upper 80s.
Moisture will continue to increase Sunday, bringing more showers and thunderstorms in the afternoon.
Highs will be in the upper 80s again.
There's a good chance for showers and storms during the work week, with moisture increasing by mid-week.
More Weather Content: