Wednesday, Jul 31, 2013 | Updated 3:46 AM EDT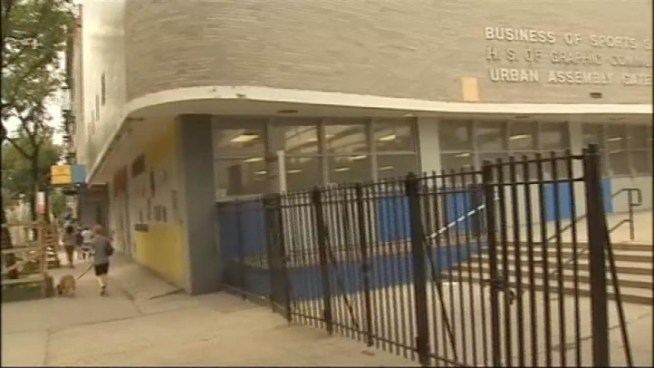 NBC 4 New York
A high school dean on Manhattan's West Side is accused of having sex with at least four students and sexually harassing others. Tracie Strahan reports.
Investigators say a dean at a New York City high school had sex with four students and sexually harassed four others.
The report released Tuesday by the special commissioner of investigation for city schools says 31-year-old Malik Taylor had sex with the teenage students in classrooms, in motels and in his car.
Taylor resigned from his job at the Business of Sports School in Manhattan in May.
A Department of Education spokeswoman said Taylor's actions are "completely reprehensible" and he will never work in city schools again.
The special commissioner's office is referring Taylor's case to the Manhattan and Brooklyn district attorney's offices because one of the students was 16. The legal age of consent in New York is 17.
It was not clear if Taylor had a lawyer.
More New York-Area Stories: