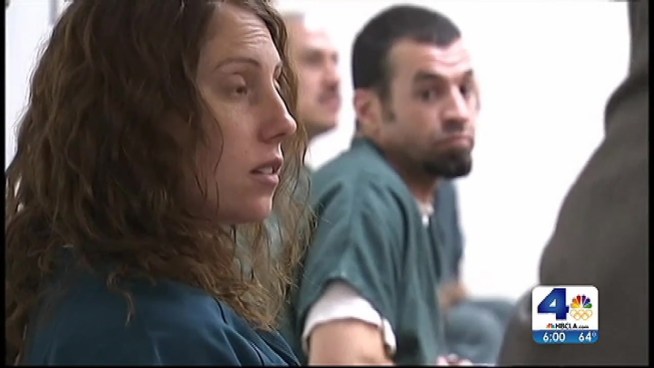 Tony Shin
A community is outraged after teacher Laura Whitehurst is released from jail after serving about half of her year-long- sentence. Whitehurst pleaded guilty to having sex with three underage students who attended Citrus Valley High School. Tony Shin reports from San Bernardino for the NBC4 News at 6 p.m. on Tuesday Jan. 7, 2014.
A Southern California teacher who was sent to jail earlier this year after pleading guilty to having sex with three underage students -- one of which is the father of her child -- has been released after serving about half her sentence.
Laura Elizabeth Whitehurst, a former teacher at Citrus Valley High School was freed on Sunday, much to the surprise of some of her victim's parents.
LA County Sheriff to Step Down "on Own Terms"
"I felt it was a tad bit too short for my perspective," said Andy Woosley, the stepfather of Michael Cooper, one of Whitehurst's victims. "There's a trust that parents give to teachers to care for our children. She violated that trust."
Whitehurst faced 41 counts and up to 29 years in jail, but was sentenced to a year in county jail after accepting a plea deal.
She was granted an early release because of good behavior as part of her probation agreement. Whitehurst will have to wear a GPS monitoring device, but she will be allowed written contact with the father of her child.
Man Intentionally Runs Over Dog in Alley: Police
Officials with the Redlands Unified School District had interviewed Whitehurst and her victim about their relationship in May, but police were not contacted until the boy's mother made a complaint, according to the affidavit.
After her July 1 arrest, two other ex-students came forward with allegations of past sexual relationships with her.
One victim was a 14-year-old student at the time the relationship began, and he had sex with Whitehurst in her English classroom, according to police.