Ross Breaks Through the Line
NFL cornerback wanted to watch his wife's press conference after gold medal win.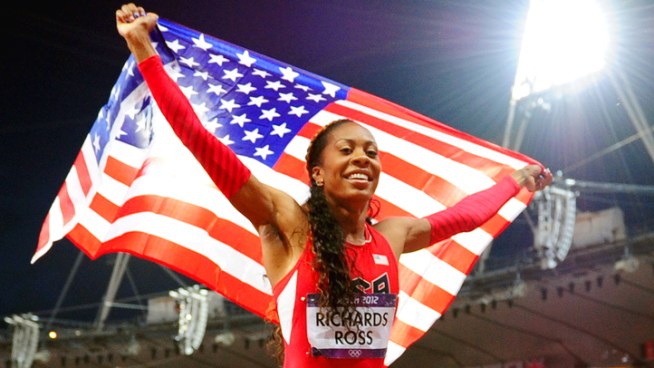 Getty Images
Sanya Richards-Ross of the United States won gold in the Women's 400m Final , but her husband almost didn't get a chance to watch her speak afterward.
After pleading, begging and trying to reason with Olympic officials, Aaron Ross of the NFL's Jacksonville Jaguars finally broke through the line.
The line keeping him out of his wife's gold-medal press conference.
American Sanya Richards-Ross, who won the 400 meters in 49.55 seconds Sunday night, was clearly delighted to have him there.
"My hubby is my best friend, my greatest supporter," she told reporters. "The fact that he's here tonight away from Jacksonville, where he should be ... meant so much to me."