Monday, Jan 9, 2012 | Updated 10:06 AM EDT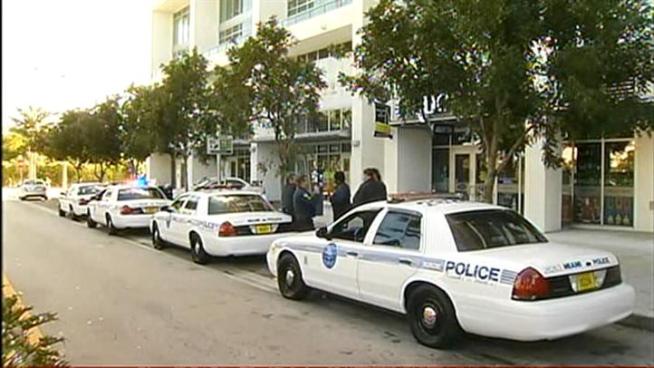 An ATM machine was stolen in midtown Miami and it was caught on video.
The manicures and pedicures at trendy Nail Bar in Midtown Miami were put on hold this Sunday, at least until owners were able to get a car driven through the front door of the salon out of the entranceway.
Miami police say that three burglars crashed a white Nissan Maxima through the front door into the salon at 6:41 a.m to break into the business.
Once inside, the burglars stole an ATM Machine and a computer before they got away in another car, described as beige or silver, police reported.
The crashed car was still at the scene when police arrived.
Salon owner Desiree Parth couldn't believe it when she got the call informing her of the crime.
"I'm in total shock. I really hope that Miami police will do something about this," Parth said. "Crime in this area has to stop. I don't know what's really happening out there but this is just not right."

Nail Bar is located in the 3300 block of NE First Avenue in the 4 Midtown building.