Weather Forecast: Mild Mother's Day Morning With Chance of Afternoon Showers
Highs will rise to the 80s with a chance of afternoon showers.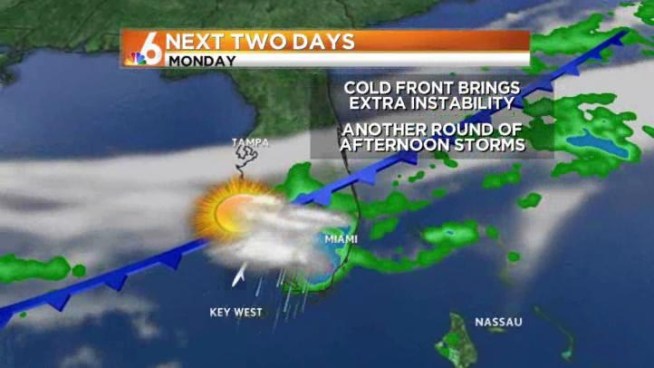 Another sunny start, with possible storms this afternoon.
Mother's Day started out nice and mild.
Temperatures were in the mid-70s Sunday morning with sunny skies. Highs will rise to the mid- to upper 80s.
There is a chance of showers and storms Sunday afternoon.
Storms should weaken through the late evening hours, with patchy fog developing in interior sections after midnight.
Another round of storms is expected for Monday, then cooler, drier air will take over Tuesday through the end of the week.
More Weather Content: