Weather Forecast: Sun and Breeze Continue Through Sunday in South Florida
Temperatures will warm to the mid 80s.
Sunday, Apr 28, 2013 | Updated 10:53 AM EDT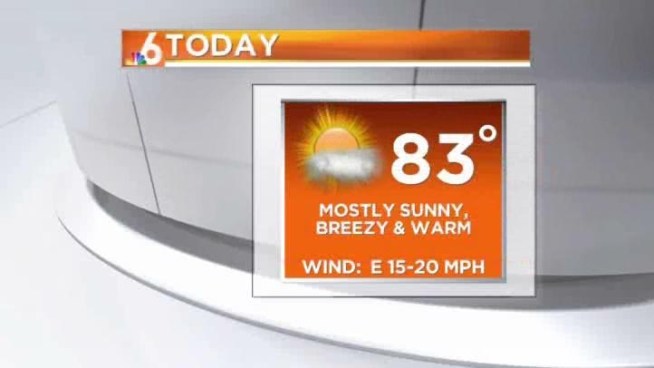 Another nice day today before showers and storms move in on Monday.
South Florida will see another warm and sunny day, but changes are on their way.
Sunday started off in the mid-70s and will warm to the mid-80s by the afternoon.
The sunny and breezy conditions will remain throughout the day.
There will be a moderate risk of rip currents at the beach.
The chance of rain will go up in the coming week. Plan for showers and storms starting Monday and lasting through Thursday.
More Weather Content: