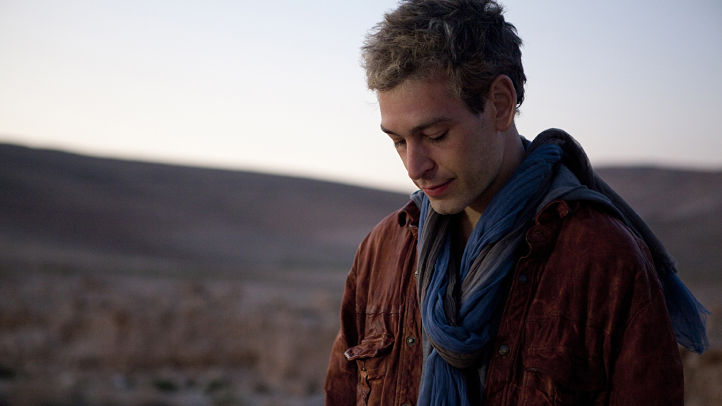 The beard may be gone and the hair be shorn and the lid may have flipped back onto the rack, but Matisyahu at heart remains the same. The songs that have changed though (as his latest, Spark Seeker, will attest), as has his religion (to a new kind of devout). Does that mean the former "Chassidic Reggae Superstar" won't spark at The Arsht this Saturday night? That's up to you to find out.
If the sound of Matisyahu was a color, which would it be? Hopefully it would be many colors. Taste the rainbow! One color would be boring... imagine a painting in one color.
How 'bout if said sound was a spice? Spice of life.
Has the color changed since the sound went acoustic? It is different yes but still many colors.
How 'bout the theoretical taste? Not sure what that means, it's music not philosophy. Music is about getting out of the head and into the heart.
What prompted you to strip down to solo anyway? Well, it's not solo, I am still playing with three musicians; it's just a different format for my songs. I like change; I like doing things differently. Each has its own style, its own vibe and path. I can take songs from Spark Seeker my latest record and they are still the same songs but they feel and taste different like the same foods cooked in different dishes or looking at the same picture through different lenses.
Is Spark Seeker the first in an ongoing series? Next will be a record called, Akeda; Teach Me To Love. Akeda is the sacrifice of Abraham's son Isaac. It is a record I began writing at the same time as Spark Seeker and it wasn't time yet.
If so, will each also be accompanied by a series of Acoustic Evenings? I plan to record more acoustic music and continue to play acoustic concerts.
Either way, why'd you decide to open and close the Acoustic Evenings tour in South Florida? Adam Weinberg one of my managers/agent/guitar player/best friends lives and works in Miami. I suppose that had something to do with it.
An Acoustic Evening with Matisyahu Saturday January 19th, 8:30pm at The Arsht. For more information log on here.