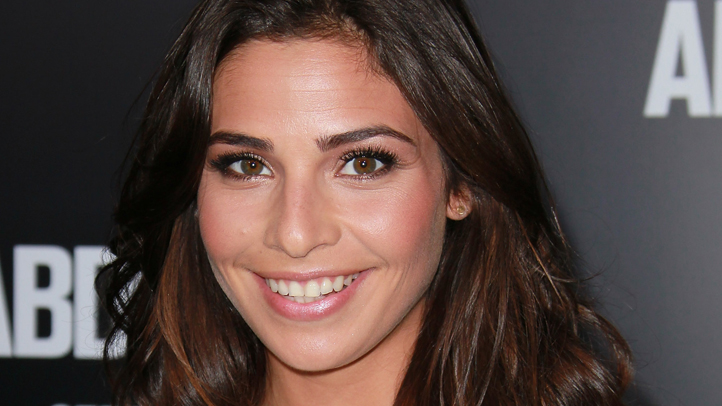 Ana Ayora got her first big screen role starring alongside Jennifer Aniston and Owen Wilson in the 2008 film, "Marley & Me". This weekend, the Colombian-born, Miami-raised actress celebrated the opening of her latest film, "The Big Wedding" alongside co-stars Robert Deniro, Susan Sarandon, and Diane Keaton.
Latin Beat caught up with Ayora, who takes on the role of Nuria, a shy Latina who comes out of shell and in turn finds herself in the arms of Topher Grace's character Jared, in the Justin Zackham directed film. She discussed how living in Miami was a great starting point for her career, how close Nuria and Jared really get.
"I've been acting now for 10 years and I'm very grateful because Miami was a great starting point for me," Ayora explained. "To be a Latina in Hollywood right now is actually a gift. It's an amazing time for Hispanics to be in the industry with such a strong community in Hollywood. It's been an amazing journey and I feel very fortunate to be able to do something I love."
The comedic film tells the story of Don and Ellie Griffin (played by Deniro and Keaton respectively), a long-divorced couple who pretend to still be married when their adopted son Alejando (Ben Barnes) receives a visit from his birth mother ahead of his wedding to Missy (Amanda Seyfried). Ayora explains how her character Niuria fits into this picture.
"Nuria is Alejandro's sister, the son my mother gave up to an American family for them to raise. He is now getting married so he brings us to the United States for our first-ever visit. She arrives with a very shy demeanor and full of ideas that America is a place of freedom. Throughout the film you will see the development of my character as well as her connection to Jared.
Nuria quickly learns that there are lots of lines that she can cross, forcefully if so be."
Even though California is the state Ayora calls home, there are many traditions and places she can't live without when visiting Miami.
"Anytime I'm in town I have to reach for some Cuban coffee and head straight to the beach. When I'm here, my favorite things are getting sun, visiting Lincoln Road that has shops that I like to pop into and definitely enjoying the boat life. I like living in California but the vibe there is totally a different vibe there."
"I think Miami as a city is growing and I think with them opening the doors for people to shoot more here and with many shows currently shooting here is definitely something that is going to expand as time goes by. The industry has taken notice that Miami is a place that offers amazing scenery, a variety of different flavors culturally, and beautiful weather nearly year-round. All these aspects will help to further grow Miami's grab in the television and film industry. Just comparing what it was back when I first started as an actress to what it is now I can see the growth it has already achieved."

"The Big Wedding" is in theaters now.