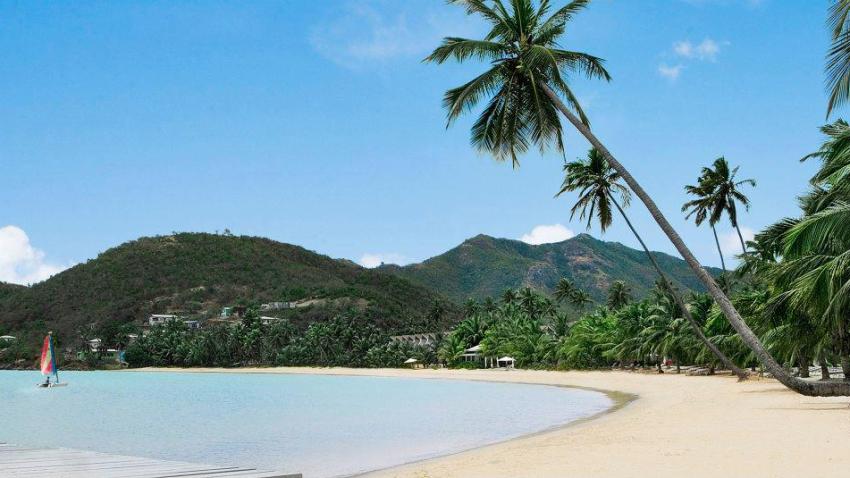 This article is sponsored by Antigua and Barbuda and Publix. To learn more, head to VisitAntiguabarbuda.com and Publix.com.

With its rich history, melting pot of European and African culture and beautiful, unspoiled landscape, it's not surprising that the twin-island nation of Antigua and Barbuda is considered one of the Caribbean's true gems.

Add luxurious hotels, miles of palm-fringed coastline and friendly locals, and you've got the perfect destination for your next getaway. But with so much to offer, it helps to have a to-do list. That's why we've put together a few must sees and dos while you're in Antigue and Barbuda. Read on for details.

Nelson's Dockyard
A relic of British colonization, this hidden harbor is the island's most renowned landmark. On the tentative list of UNESCO World Heritage Sites thanks to its Georgian Fort, today the dockyard bobs with yachts from around the world. Learn more here.

Sailing
The varied coastline of Antigua and Barbuda makes it the ideal location for some of the world's best yachting and sailing regattas, and this goes back to the country's rich naval history. Antigua boasts a varied tourism calendar including events such as the World Class Antigua Sailing Week, Classic Yacht Regatta, Antigua Sports Fishing. But you can get in on the action, too. Whether you want to take a lesson or just go for a an afternoon outing, click here to start planning your high seas adventure cruising waters in the Leeward and Windward islands.

Carnival
The annual Carnival, known as the Caribbean's Greatest Summer Festival, will be held from July 29 2013 and culminate with parades on Monday, August 5 and Tuesday, August 6 2013. The Carnival period is a time for pageantry and is quite a spectacle, as Locals parade in intricate, colorful costumes throughout the streets of the country's main city of St. John's.

But the action isn't limited to just Carnival week. From casinos to clubs to just unwinding over a drink at sunset, there's never a shortage of nightlife in Antigua and Barbuda.

History and Natural Beauty
It's easy to immerse yourself on an island that is so unspoiled. Two must see destinations are Betty's Hope and Devil's Bridge. Built in 1674, Betty's Hope is the site of one of the first full-scale sugar plantations on Antigua, and offers a chance to step back into time by visiting the restored mills.

Devil's Bridge offers another experience altogether. Located at the eastern tip of the island in Indian Town National Park, the natural limestone arch was carved out by Atlantic breakers. Legend says that if you throw two eggs into the water to boil, the devil (who is said to be down there) would keep one and return the other! Click here to learn more.

These are just a few of the adventures you can experience in beautiful Antigua and Barbuda. For more information, from where to stay (everything from full-scale resorts to private villas) dine and swim, head to VisitAntiguabarbuda.com.