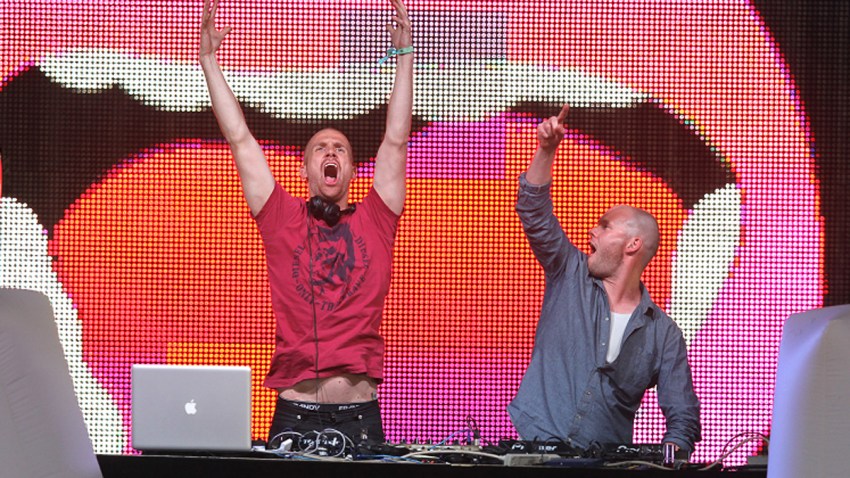 Electronic music duo Dada Life will be back in Miami next week after fire marshals shut down their concert in November.
Dada Life later said on their website that the fire marshal closed down the event after a gate was broken through.
Organizers have announced Dec. 28 as the new date for the concert and are offering fans the choice of attending the rescheduled concert or receiving a full refund.
"It was unbelievable because we were standing and looking out at the crowd, our tour manager was setting up our whole computer system and then just two minutes before we were supposed to go on, they ran up to the green room and said it's cancelled," said Stefan Engblom, one-half of the Swedish group told NBC 6.
"We are super sorry what happened but it was out of our control but hopefully everybody's going to be happy with our show," Engblom said from Sweden.
Engblom added that he had many surprises in store for fans but will now hold them for next week's electronic dance music concert.
"The food is awesome, the people are great and the weather is just amazing, and those factors combined it's just the perfect place," Emgblom said of Miami.
The "Dada Land Compound" will now take place a day after "Life in Color: World's Largest Paint Party" which will also occur at Sun Life Stadium.
Dada Life's concerts have been known for "going bananas" as the duo throws bananas into the crowd, sprays champagne and hosts a large pillow fight.
"You need to be there to see what it's all about. What this stuff's about? Why did the fire marshals want to close it down? But you can't close down Dada Land. We're coming back," Engblom said.
Tickets are $50 and available for spectators ages 16 and over. Click here to purchase tickets.