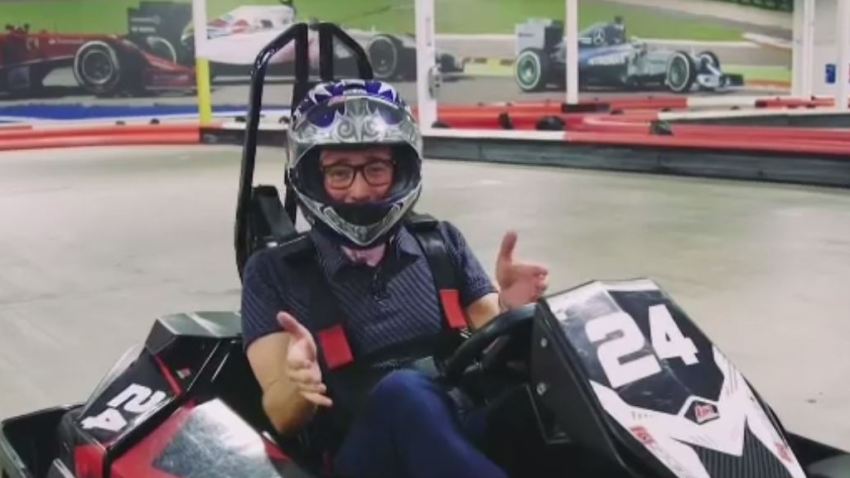 They hail from Chicago but have taken over the Electronic Dance Music (EDM) world.
Krewella, the trio made up of a former metal band rocker and two sisters, has been on a whirlwind tour across the globe.
Their hit single, "Alive" topped the Dance/Mix Billboard chart and this past week their new single "Live For The Night" was released. Two of the members, Jahan and Kris, "Rain Man," performed Friday night at Revolution Live in Fort Lauderdale. The third group member, Yasmine, was sick and couldn't make it out for the show.
This week was the first time Jahan and Rain Man performed without Yasmine, something that is new for the trio "It's different without my sister," Jahan said. Thankfully, Yasmine sent a text saying she was already starting to feel better.
As the only male in the group, Rain Man said the sisters don't typically gang up on him. But, he did want to clear up a misconception people may have about his bandmates deejaying skills, "They're better DJ's than I am to be honest. Bottom line is Krewella is me as a producer, they write the lyrics and we come together and collaborate."
The Krewella sisters are Pakistani on their father's side and of Lithuanian/German/Polish descent on their mother's side. Their mother converted to Islam after marrying their father and although the sisters do not consider themselves to be religious, they keep their lessons close to heart, "They raised us with morals and that's what's stuck with us. As long as you're raised with morals from a young age that's what matters," Jahan said.
Jahan admits initially telling her father (via letter) that both her and her sister were dropping out of school and quitting their jobs to pursue their music careers was not easy but their parents believed in them, "I think they knew…you will be successful in this industry as long as you dedicate yourselves," she said.
Finally, when asked which artist or band, dead or alive, would they want to collaborate with if given the option Rain Man quickly said, "Jim Morrision! 100 percent! He's a genius."
Jahan on the other hand went a little more late 90s with her choice, "System of a Down or Linkin' Park."
Krewella's debut album is due out this Fall.