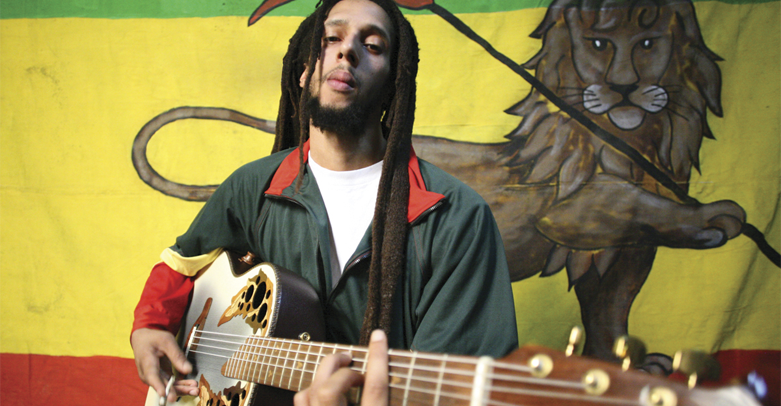 Thurs., July 18 – Sander Van Doom at LIV, 11 pm
LIV is known for being a popular spot for a DJs to perform whenever they are in Miami, and this week is no exception. The club is bringing in none other than Sander Van Doom, a veteran of the electronic music scene since the mid 2000s. Doom, a Dutch producer/DJ, is known particularly for spinning trance and electro house. The party begins in Miami Beach at 11 pm.
Sat., July 20 – inc. at The Stage Miami, 9:30 pm, $10
R&B duo inc. hails from Los Angeles, and will be playing a special show this Saturday night at The Stage over in the Design District. Their music captures not only the classical R&B sounds, but presents a fresh approach to the genre by incorporating sounds from electronic influences. The band is bringing their sultry sound to Miami, complete with a full band, to perform songs off their recently released full album. Opening the show will be another LA band, Total Freedom.
Sun., July 21 – Julian Marley at Revolution! Live, 7:30 pm, $27
This Sunday, Julian Marley will be performing live in Fort Lauderdale. Julian Marley is the son of famous reggae artists Bob Marley, and has been making reggae music himself since the mid 1990s. Joined by the Uprising Band, the live show at Revolution will perform music that focuses on positive change through reggae.
Sun., July 21 – Marilyn Manson at The Fillmore Miami Beach, 8 pm
Known primarily for his eccentric stage shows and wardrobe, Marilyn Manson is a force that cannot go unnoticed. The rocker has been a mainstay in the industrial rock scene, having released nine albums since his debut in the mid-1990s. His current tour stops by Miami Beach this Sunday night at the Fillmore, which is sure to bring a slew of outfits and his distinct performance.