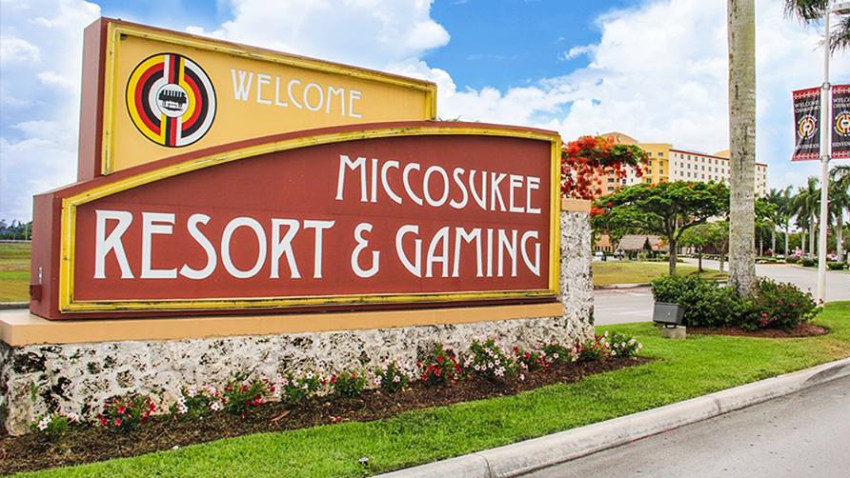 The following content is created in consultation with the Miccosukee Tribe of Indians of Florida. It does not reflect the work or opinions of NBC Miami's editorial staff. To learn more visit Miccosukee.com.
When it comes to weekend activities, we're pretty spoiled here in South Florida. Still, the same old Friday night to Sunday afternoon routine can get boring.
That's why Miccosukee Resort & Gaming is such a fun and easy alternative to your typical weekend activities. Located just 15 minutes west of the Florida Turnpike along the southeastern edge of the beautiful Florida Everglades, the resort offers everything from newly designed guest rooms and luxurious suites to 24-hour gaming featuring over 1,700 gaming machines, a 32-table poker room and a 1,050-seat High Stakes Bingo Hall. Add fine dining, a full-service European-style spa, and the 1,200-seat Miccosukee Entertainment Dome, and it's easy to understand why a weekend here can feel like a mini vacation.
Ready to book your weekend? To help you get started, we've put together a few of our favorite resort features and events. Dig in and explore #TheNewMRG.
New Non-Smoking Gaming Room
Gaming is great, but for non-smokers secondhand smoke can be a major drag (no pun intended). That's why Miccosukee Resort introduced Hidden Gems, a smoke-free gaming room featuring 120 new gaming machines.
NFL Football
Football is back and you can catch it three times per week at Miccosukee Resort & Gaming. Check out the Monday and Thursday Night Watch Parties, or join in at The Cypress Lounge & Martini Bar for exciting NFL Football Sunday. Enjoy food, drink, specials and win prizes!
Fine Dining
With five distinct dining areas (including an acclaimed buffet and a 24-hour deli), you'll enjoy a delicious array of culinary options. We love the fine dining at Empeek-Cheeck, where excellent steak (try the Tomahawk and thank us later) and locally-sourced seafood pair perfectly with their deep wine list. Want something different on Sunday? Head to the Miccosukee Golf & Country Club — a 27-hole facility in the heart of Miami — for Executive Chef Eduardo Rodrigues' Brunch on the Green.
Nightlife
There's never a shortage of nightlife at Miccosukee Resort & Gaming. Grab a craft cocktail at The Martini Bar, relax over a few beers at Gator Bar, and be sure to check out Cypress Louge, a 24-hour hot spot covering all your dancing needs.
To book your weekend escape at Miccosukee Resort & Gaming, visit Miccosukee.com/resort.