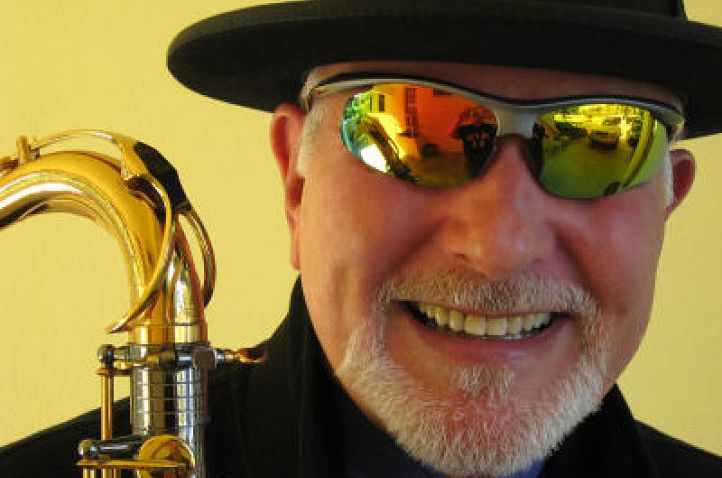 Jazz has been jazzin-up the world for 100 years now, and no matter which of the many strains are being played it remains a singular American sensation. While New Orleans gets credited as its birthplace, and New York is where the form matured, it is in Miami where the tradition has continually been taken to new heights. And of all of our town's great players, few have been as integral to the ever-expanding sound as Arthur Barron. Catch the saxman and his all-star Miami Jazz Project making their magic this Sunday Upstairs at The Van Dyke.
Who (and what) is Miami Jazz Project? It's a band that I've led for five years, and it's comprised of an all-star lineup of South Florida musicians -- Abel Pabon (keyboards), Manny Patino (bass) and Rey Monroig (drums).
What kinda Jazz are we talkin' about here? In short, Jazz Fusion. Right now we're putting the finishing touches on a set of all original compositions that will appear under the title Test of Time. And that's what we're focusing on in our live shows too.
So no Jazz Standards? Oh, we still do a few -- Mongo Santamaria's "Afro Blue", Wayne Shorter's "Footprints"... We only perform standards that I've previously released though. The Santamaria cover is off of my Impressions LP; the Shorter is off my own Footprints, which I recorded with the great Hilton Ruiz.
That's not the only time you worked with Ruiz, is it? No, we played together for three decades, all over the country. He was known as the greatest Latin Jazz pianist and arranger in the history of the genre; he was also my closest friend and collaborator. Hilton was a beautiful soul, and his death was a tragedy that impacted everyone.
Speaking of legendary Jazz cats, wasn't Hector Lavoe also in your personal repertoire? He was indeed. I sat in with the great man's band in New York on at least five or six unforgettable occasions.
How 'bout you and Pharoah Sanders? Pharoah and I met back when I was running Keystone Korner in San Francisco back in the '70s; we've been tight ever since. We play together, hang together, collaborate now and again -- he's been a tremendous influence on my music and my life.
And Dr. Lonnie Smith? He's another tremendous influence on me and my music -- we've played alongside each other everywhere from Miami and New York to Hong Kong, and each set was more sublime than the last.
Any chance of Sanders or Smith showing up on Sunday at The Van Dyke? You never know. But both will be there in spirit regardless. The Van Dyke is one of those proverbial great rooms, and it's the only spot in Miami where great tradition can be experienced seven nights a week.
Miami Jazz Project performs Sunday January 6th, 9pm, 10:30 & Midnight Upstairs at The Van Dyke.