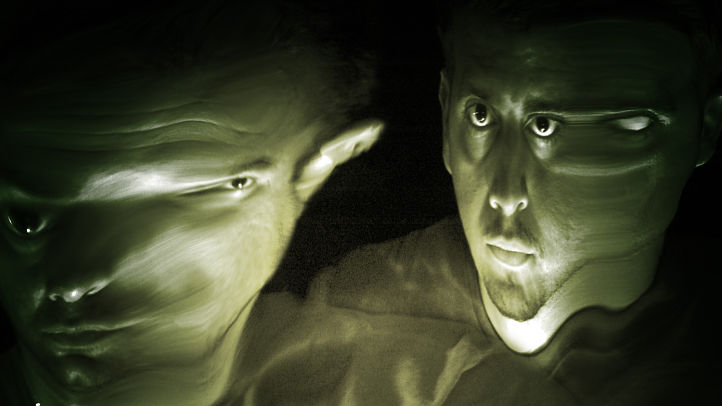 It's a band. It's a label. It's a tag team. Mostly though it's two best friends named Ralph Falcon and Oscar G. A pair of uber talented Miami natives who joined forces in high school and went on to elevate the whole wild world of dance music. It is -- and they are -- Murk. And their world-renowned house remains standing solid 20 years on. Join equally enduring Nervous Records at The Vagabond this Saturday and wish the Magic City racket-makers a very Happy Murk Day.
What's the last blast of Murk to rack? "Amame" by Intruder featuring Jei.
Don't you have something else on tap too? Indeed. "Die 4 U" is our new tune which features our friend and acclaimed vocalist Victoria Wilson James. It's out on Murk next week!
Won't this release also mark another milestone for Murk the label? Yes, it is the launch of Murk Records on the digital front. Up to now, our releases have been vinyl only. We are excited about this because we have a bunch of new projects in the works that we can't wait to put out.
Does that also mean any- and everything Murk's ever made or released will now be available all in one spot? We are planning to release the entire Murk catalog along with new remixes.
Will fans get a sample of all that and then some this Saturday night? Hell to the yes!
Will we also get a listen to the brand new "Die 4 U"? Most likely.
Why'd you decide to mark this Murky double birthday at Vagabond anyway? We like to keep Murk Day a cozy event where people will feel comfortable and not get harassed at the door by bottle police... we have a good relationship with the ownership, and it feels right.
Murk mixes it up Saturday November 24th at The Vagabond. For more information log on here.