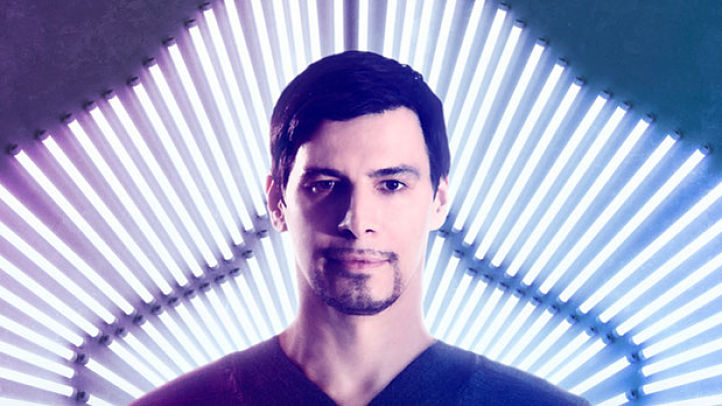 The last time Niteside got with Thomas Gold, it was on the eve of a Miami Music Week that would see the Berlin-born DJ spin five of the most high-profile events of the season. Two of those shows -- Masquerade Motel for Swedish House and Mansion with Dirty South -- Gold pulled off in a single night. And while he's now backin' a track that Calvin Harris released on his own Fly Eye Records, this time the racket-maker is on his own. Considering the fever that's accompanied the other legs of his Fanfare World Tour though, boothing-up solo suits Thomas Gold just fine. See, hear and feel for yourself at LIV this Saturday night.
Why'd you decide to spend the first month of the New Year spinning North America? North America is a big part of my Fanfare world tour and after I played my NYE show in Los Angeles it was cool for me to be here all January. I had a tour in January the year before and it was big fun, so I was happy to have all this month to do lots of shows here!
Was there a similar reason behind your decision to drop "MIAO" on Christmas Day? Not really. It was more about wanting to have the track released as part of Fanfare. It was during the Australian leg of my tour and figured it would be a nice late Xmas present ;-)
What's the meaning of MIAO anyway? I came up with the name when I started making the track, and it's based on on the fact this very unique sound I was using reminded me of a cat. I ended up liking the name enough to keep for the final and official version of the track! But if you ask for a special meaning – I'd say "Music Is Always Ours" :-)
Is Calvin Harris involved in any way besides it being for Fly Eye? No, not in the production. But I sent the track to him directly and he immediately replied with a "Yes, let's do this! Great thing!"
Any plans you two might collide again in the near future? Hopefully! I love the stuff he's doing and how he's doing it! He always finds a great way to combine real club sounds with commercial pop stuff and that makes him special!
Before we go, could you please give us your forecast for 2013? More Fanfare world touring with some surprises coming up, many many festivals and of course – a LOT of new music!
Thomas Gold spins LIV Saturday, Jan. 12.