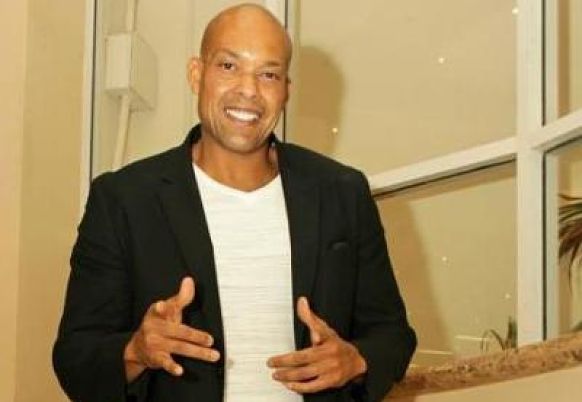 To most Miamians, the night is another wild life entirely; it's also a whole 'nother world. But folks too often forget that there'd be no afterdark without the efforts of those who move by day. Bridging the gap between both worlds is a cat named Tony Major, who's proven that City Hall power lunches and Blue Martini ladies nights need not be mutually exclusive.
Wanna tell us a bit about your power lunches? Sure, the series is called Hot Topics, and it's designed as a forum for Miami's most influential to both stay engaged with each other, and to address the more relevant issues and events of the day.
Who all is in on the action with you? It's me and Mike Vasquez, one of the key players behind The Bank. Mike and I used to do a party called Lotus at Club 50 back when it first opened; then we also did the Business Expo at The Epic.
Wouldn't you say the venue (and the man behind it) are also key ingredients? Without question. City Hall is not only tailor-made for Miami's movers and shakers, but Steven Haas has proven to be one of the most accomplished of the lot. From China Grill to The Forge to Sheraton Bal Harbour, Steven's been in on a number of tremendous successes. He's a hospitality specialist, and he understands the city. Which makes him the perfect chairman of the Greater Miami Convention and Visitors Bureau. Steven's also a friend.
What other ingredients do you think are key to Hot Topics? The invited speakers, as well as the attendees themselves. Our first guest was Gwen Margolis, and she's about as keyed in as they come. So was Bill Talbert, who's president and CEO of GMCVB. And everyone in attendance is just as high caliber.
Even so, wouldn't you say the mingling seems to be a world away from what you do at Blue Martini? Yes and no. Though Wednesday's Girls Night Out do take place after dark and last until the wee small hours of the morning, NoDo isn't too very far away from Brickell, and Brickell is where many of Hot Topics regulars live and play. In fact you'd be surprised how many of the power lunch crowd can be found at Blue Martini on a Wednesday.
Surely your ladies nights aren't fueled by featured speakers though? (Laughs) No, not unless you count the gorgeous gals who end up being featured attractions no matter where they happen to be. We've also got featured DJs, such as DJ Irie, who spun last week, and each complement our reeling resident DJ Nikolas.
Hot Topics goes down every Second Tuesday at City Hall; Girls Night Out goes down every Wednesday at Blue Martini Brickell.