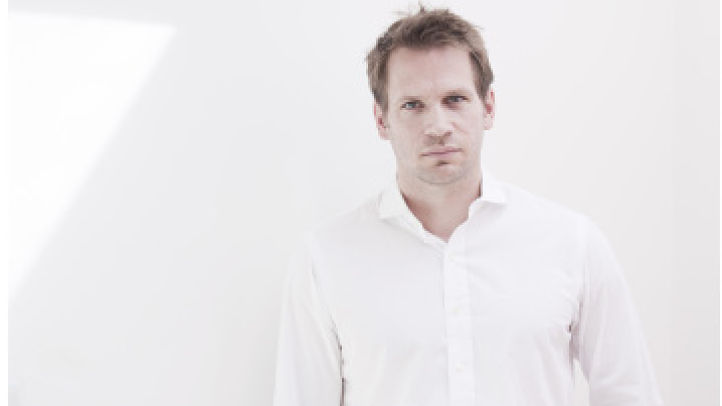 You know it as the land of sun and fun and wonder; gangs and gunfire and favela violence. Where a majestic modernist masterpiece city was built from scratch, and where spirits reside in every nook, cranny and crevice. It is Brazil. And as Granta 121 proves, it's got a literature as compelling as it comes. Niteside got with editor John Freeman in advance of Monday's Best Young Brazilian Novelists event at Books and Books.
Wanna give us the elevator pitch for Granta 121? So many of us love and enjoy Brazilian music, the beach culture, we admire its economic miracle, but the country's literature -- the dream life of this exciting nation -- remains almost invisible to us in English. This issue, filled with all the country's young talents, corrects that oversight and will make it hard to imagine we ever were in such darkness.
How vibrant a fiction scene are we talking about here? Let's put it this way: our launch party in Brazil (where the issue came out first in Portuguese) featured a DJ, a fight, and a proposed menage-a-trois between three of the selected writers. Clearly if you're tired of the safe and sound un-bohemian literary culture of today, Brazil is where to go.
Do the stories (and the authors) reflect all that? Absolutely. Its not just sexy, and musical, though, there's a violence being done to the language here, a ripping up of traditio (as in J.P. Cuenca's story about Rio di Janeiro on the eve of the Olympics), and a huge mixture of approaches to how to tell a story, from the poetic, as in Miguel del Castillo's tale of an uncle who died in one of the death-flights over Argentina, to the surrealistic, as in Ricardo Lisias' story about a chess player obsessed with Evo Morales, to the minimalist as in Carol Bensimon's sweet and tender love story, and beyond. They have their own Cormac McCarthy, in Daniel Galera, and their own Jonathan Safran Foer in this young writer, Michel Laub, who is precise and energetic all at once. Tatiana Salem Levy's fiction smolders with its clarity. It's a big mix. No longer are Brazil's writers obsessed with being authentically Brazilian, and so I think as a group they are now more so because they reflect the true range of a culture.
Whose bright idea was behind the collection? Roberto Feith and Marcelo Ferroni, our editors in Brazil. Granta has had a Brazilian sister Granta there for over five years now, and the Best of Young Brazilian issue is their 9th to date. (The tenth was just published) Usually, they translate about half of an issue into Portuguese from Granta in English and then commission the other half from local writers. For this issue however we've run their entire issue (with our edits). It will also be translated into Chinese by Granta China.
This isn't the first time Granta's heralded a specific country's young novelists, is it? Well we began with the Best of Young Britain issue in 1983, which had a great generation -- Ian McEwan and Julian Barnes and Salman Rushdie and Martin Amis and Pat Barker an Graham Swift -- and we've had three issues since about Britain since. We also had an issue on Best Young
American Novelists in 1997 (with Jonathan Franzen and Edwidge Danticat in it) followed by another in 2007. In 2010 we had the Best of Young Spanish Language Novelists, which featured writers from over eight Spanish speaking countries. So you could call this Best of a series, this is just the first time it's been on a non-English speaking country, rather than a language.
Is there another such collection already in the works? We're actually working on the Best of Young British Novelists 4, which will be released in 2013. Considering how well these things have held up as crystal balls of talent -- the 2nd Best of Young British Novelists issue flagged up Alan Hollinghurst, Jeanette Winterson and AL Kennedy, the 3rd Zadie Smith and David Mitchell -- we've got our work cut-out for us.
What kind of response has the series been receiving around the world? Less fights and three-ways, but perhaps that's not such a bad thing. These are marvelous, funny, humane writers, and it's exciting to watch them get picked up and already a few translation deals have happened for them which is what we hoped would happen.
Why you decide to launch the North American tour in Miami anyway? Where else can glamour and intelligence and music all cohabitate so well?
Granta 121: The Best of Young Brazilian Novelists with Cristhiano Aguiar & Vinicius Jatobá Monday November 26, 8pm at Books and Books Coral Gables. For more information log on here.