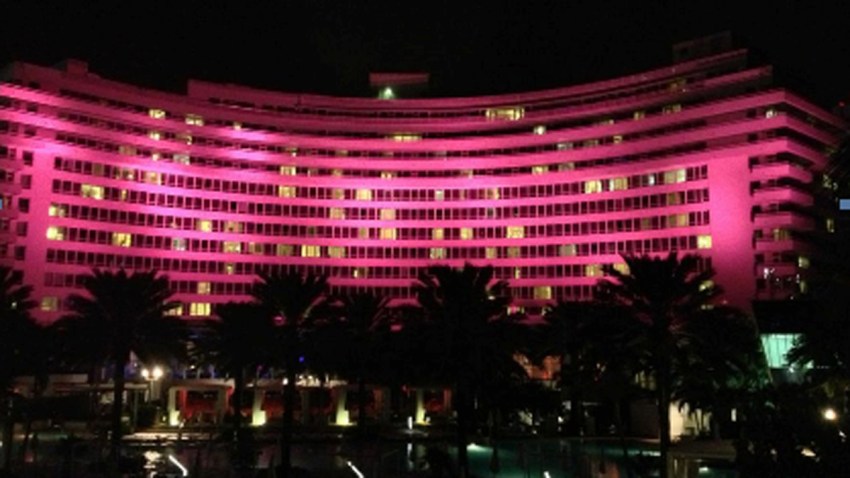 Bottle & Bottega Paints the Town
One part artistic adventure and one part cocktail party, Bottle & Bottega is sure to bring out your creative side, regardless of your actual artistic ability. The brand's painting parties pair hands-on painting sessions, complete with on-site professional instruction with a glass of wine. You will get to take your masterpiece home at the end of the night.
Studio owner Maris Bish will be hosting several upcoming events including Brews and Art which will be held at the Butcher Shop (165 NW 23rd St.) on Thursday October 10th from 6 -9pm. She'll also be hosting an event at the Broken Shaker (2727 Indian Creek Dr.) on Saturday October 16th from 6-9pm.To learn more visit: http://bottleandbottega.com/miami/
Happy Anniversary Los Ranchos
On Thursday, October 10th, Los Ranchos Steakhouse, celebrates its 32nd anniversary and the relocation of its Bayside Marketplace restaurant to the second floor. As part of the celebration, guests will have the opportunity to tour the new location and enjoy music, cocktails and hors d'oeuvres. The new restaurant offers 180-degree views of Biscayne Bay For more information, visit www.losranchossteakhouse.com. Los Ranchos Steakhouse is located at 401 Biscayne Blvd.
The Ceviche Project
Ladies and those who love them should head to MPP on Thursday, October 10th for the Ceviche Project. Starting at 5 pm, ladies who purchase one of MPPs ceviches will receive unlimited drinks until closing. There's something in this for the guys too, besides keeping the ladies company. Gentlemen will also receive 2 x 1 drinks at the bar all night long. There will be a DJ playing dance music until the morning hours. MPP is located at 141 SW 7th Street. For reservations and directions, call: 305.400.4610.
Bleau Goes Pink
The Fontainebleau Miami Beach was turned pink inside and out last week when the façade of the resort's famed curvilinear Chateau Tower and hotel lobby were illuminated pink in honor of National Breast Cancer Awareness Month. As part of its annual "Bleau Goes Pink" initiative in partnership with Susan G. Komen Miami/Ft. Lauderdale, the hotel is offering a Spa & Spice promotion throughout the month of October. During the promotion, Fontainebleau signature restaurants including Gotham Steak, Hakkasan, Scarpetta and La Cote are extending their Miami Spice offers into October and Lapis Spa is offering two $99 spa treatments, with a portion of the proceeds benefiting Susan G. Komen Miami/Ft. Lauderdale. In addition, select Fontainebleau retail stores will host special offers for the cause. For more information, visit: http://www.fontainebleau.com/web/specials/bleau_goes_pink_2013/.