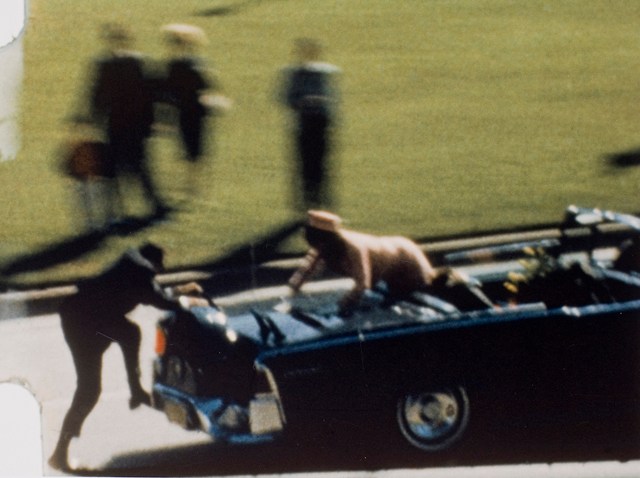 Having a case of the Mondays? Try Gerald Blaine's bad day at work, on which a president was shot and killed right in front of him. A former member of John F. Kennedy's Secret Service detail, neither Blaine nor his colleagues have spoken on the record about that fateful day in Dallas until now. The Kennedy Detail, which Blaine co-wrote with journalist Lisa McCubbin, details the pain and anger he and his fellow agents feel to this day, in their own words. Catch Blaine reading at Books & Books in Coral Gables at 8 p.m., and leave your crazy conspiracy theories at home: he's a staunch lone gunman guy.
Because reading is so fundamental, here's double your Books & Books: on the occassion of the New World Symphony's fantastic new building on the Beach, the Lincoln Road B&B hosts Conversations with Frank Gehry -- which is really a conversation with author Barbara Isenberg, who had conversations with the famous architect and wrote a book of that name. Hear about the man behind the hall at 6 p.m.
Not into reading? Here's the opposite: throw down for freedom at Mokai's Ransom Mondays, a party in which a local personality is "kidnapped" until you party hard enough to earn their release. Monday night at the club is either the best way to stretch out the weekend, or start the workweek by pretending it hasn't. 10 p.m.
Going out can be a gamble, so why leave it up to chance? Stack the deck each night by peeping Play's Dance Card.