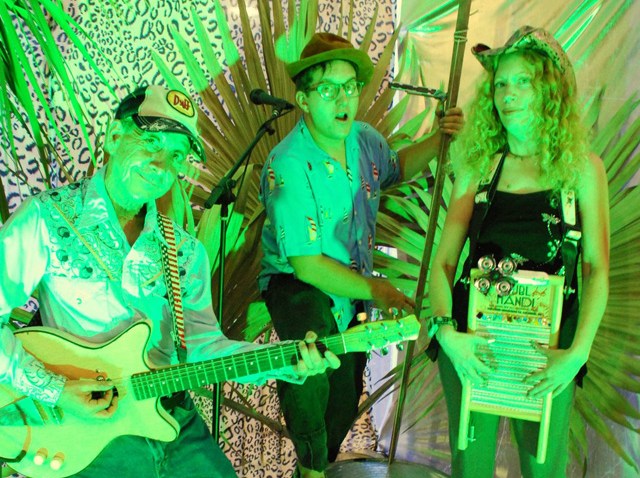 ARTSY FARTSY PARTY: Let's get the party started early this week. Come celebrate Tigertail Production's 30th season as they kick it off right. Their Art 'n' Soul Kick-Off Party will be held at the River Lounge at the Epic Hotel, and upcoming events will be previewed. Enjoy music by Boise Bob and His Backyard Band featuring Clifton Childree, and a special appearance by the Miami Poetry Collective. The best part: complimentary drinks. We're so there. 7-9 P.M.
GIRL POWER: Join the Women's Chamber of Commerce and FAWL for a book signing by and cocktail reception with former Secretary of State Madeleine Albright. Albright will be signing her book, "Read my Pins: Stories from a Diplomat's Jewel Box," at Club 50 at the Viceroy Hotel. She will briefly discuss her life experiences as a diplomat, the first female Secretary of State and the highest-ranking woman in the history of the U.S. government. Registration begins at 5:30, but registration online is strongly suggested. The fee to attend is $40 for WCC members, and $45 for guests, and includes a copy of Albright's book. The Spice Girls couldn't have said it better. 6-9 P.M.
DANCE OF PASSION: Imagine yourself fully enthralled in a dance of passion. Oh, you don't know how to dance? No need to worry, World Tango Champion Monica Llobet will teach you how at the Biltmore Hotel in Coral Gables for $15. Alma de Tango takes place every Tuesday with beginner and advanced classes, wine, live music by top tango orchestras, and live shows by guest stars from around the world. Strap on your dancing shoes, because it's going to be intense. 8 P.M.