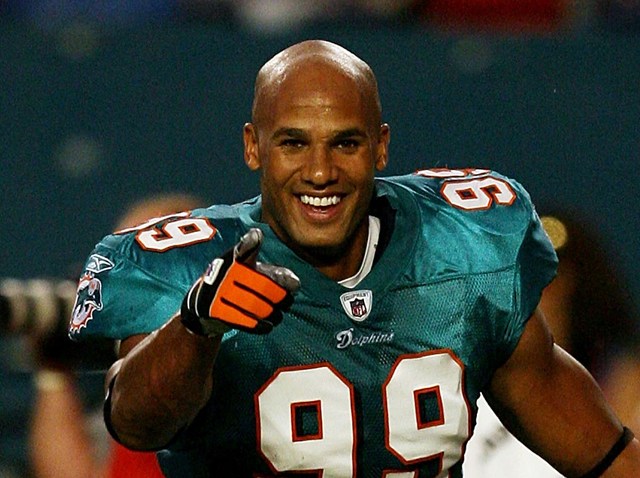 FINS VS BUCS: We have nothing to worry about if "Dancing with the Stars" hottie Jason Taylor's by our side. Since his return to the Dolphins, he's proved to be nothing but unstoppable, especially with his epic scoop-up fumble to his NFL-record ninth career touchdown. Watch him and the rest of our Fins take on the Bucs at Landshark Stadium. Besides, it's fun watching him run in those Spandex pants. 1 P.M.
YOU BIG JOBRANI: No, WWE's the Rock has not returned to the former glory of his wrestling days. Comedian Maz Jobrani will be providing a hard case of the giggles at the Ft. Lauderdale Improv Club. Tickets are $18, but if you mention the "comedy.com discount," it magically comes out to $10. Check out their website for ticket purchase. Just don't take a sip while he's talking, as contents may spray out of your nose. 7 P.M.
CUSTOMER'S ALWAYS RIGHT: That's Ralph Nader's mantra. Check out the #1 consumer advocate the Miami Book Fair International at the Chapman Conference Center. Admission is free, but a ticket is required and can be obtained on the book fair's website. Who knows, he might help pass a healthcare bill the American public can actually agree with. 10 A.M.