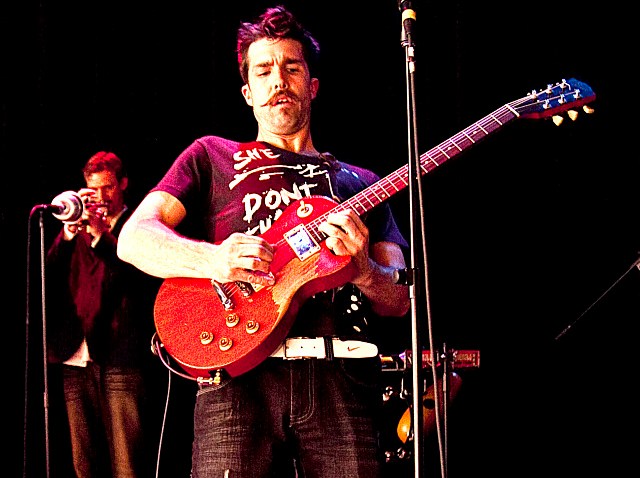 GET BAKED: Art Basel doesn't officially start 'til later this week, but Bakehouse Art Complex is getting a jumpstart on the party tonight with Sin. As the name suggests, the event's got a "7 deadly" theme and will feature live music by Stokeswood, complimentary cocktails and the chance to peruse the studio work of 70 artists. 7-10 P.M.

PREP RALLY: Do you like Vampire Weekend? Wearing sweaters tied around your neck? Vacationing on the Vineyard? Then you may be able to relate, and hopefully laugh along with author Lisa Birnbach's "The Official Preppy Handbook" and, most recently, "True Prep: The New Old New World." Meet Birnbach tonight at Books and Books. 8 P.M.

JAZZ HANDS: Saxophone usually makes us think of Kenny G. and man perm, but if you can get that image out of your head, then check out Dave Koz and his jazzy friends, Jonathan Butler, Brian Culbertson and Candy Dulfer at the Broward Center. 7:30 P.M.