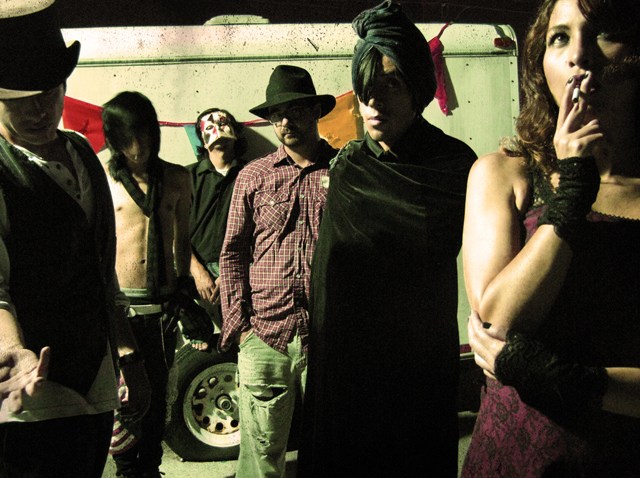 MUSIC OVERLOAD: Don't be fooled by the celebrity appeal of Miami (it's overrated anyway), a true Miamian knows its real gem is its local music fare, with the best local acts hangin' out at our tent (Transit Tent 3). Rockin' musical acts include: The Monas, Andy Pratt, Michael "Mykel" McIntosh, Tokyo Monster Control, Isaac Blackman & The Love Circle, and City of God, in that order. Miami Music Festival Tents (SW 9th St & S. Miami Ave), 8 P.M.
LATE NIGHT ROCKIN': Let's be honest, music isn't what it used to be. Classics like Led Zeppelin, Guns 'n' Roses, and The Doors are rare nowadays. While we keep babbling on like old farts about the good ol' days, you can attend the Friends of the New World Symphony's "AMPED," a concert inspired by the classic rock icons from back in the day. Not only can you hear those epic notes of glory, but you'll also enjoy open bar, good food, and friends for the bargain price of $50 (members get in free)? RSVP to FriendsRSVP@nws.edu, it's mandatory. Lincoln Theater, 9 P.M.
NEED A RIDE?: Don't stop! Keep busting those glutes after that bike ride (or watching the cyclists ride, really) at Poplife's official Bicycle Film Festival afterparty. You can count on special guest DJ Treasure Fingers and residents Aramis, Induce and Mike Deuce to keep the adrenaline pumpin' and the drinks flowin'. Trust us, your lean, muscular body will thank you, and so will the opposite sex. Heck, the mirror will thank you, too. The Electric Pickle, 10 P.M.