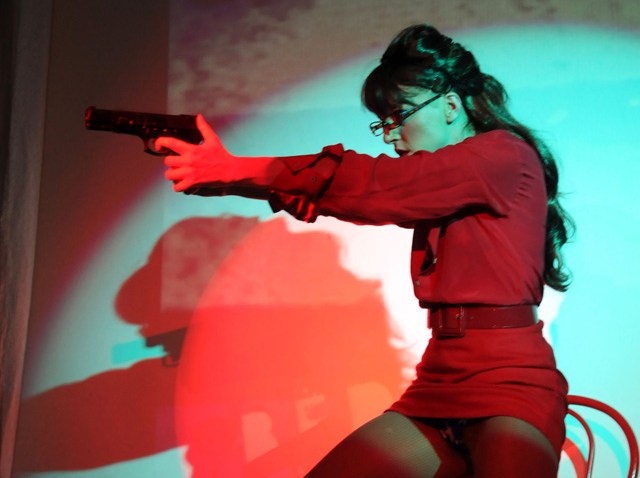 GOT MILK?: Ah, the life of a cat. Sleep, eat, repeat. Unless you're the resident cat at B.E.D. The resto/nightclub launched its Thursday night burlesque dinner party, The Cat's Meow, last week, and continues tomorrow with randy performances, a little sultry singing and lots of good food. RSVP at 305-532-9070. 8 and 10 P.M.

MOTHER MAY WE: The biggest comedian (literally) to hit the comedy circuit is coming to Fort Lauderdale this weekend. Ralphie May, best known from season one of "Last Comic Standing" is hitting the stand-up scene again, only this time proceeds benefit the Paul and Young Ron Holiday Food Drive, and the Feeding South Florida Food Bank. He was spot-on during his whole "Cuban coffee" bit, and we're sure he'll be laying a few more truths on us, while we laugh our butts off, of course. Fort Lauderdale Improv, 7:30 P.M.
DRINK AND BE MERRY: We got the "drink" part covered, but what could be merrier than giving toys to a less fortunate child? RA Sushi South Miami is offering you a chance to feel all warm and fuzzy inside when you donate a new, unwrapped toy to the Toys for Tots Program. As a big ol' reward for your kindness (we know it's there), you get a free appetizer with your meal. This sweet exchange'll last until December 23, so you better hit up that Toys 'R' Us with a quickness.