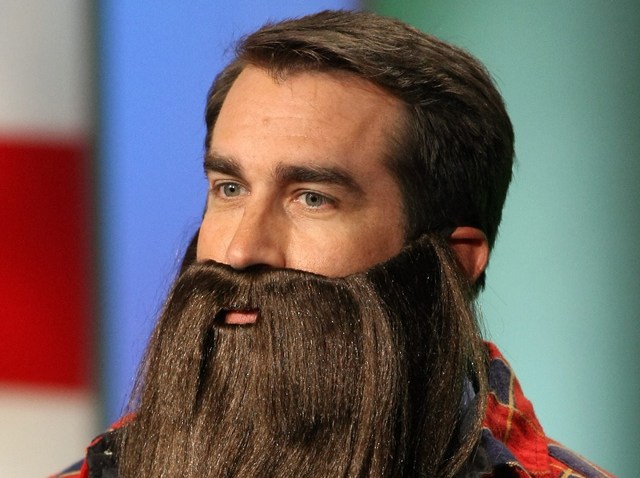 FREE & FUNNY: For the past few weeks, you can't go anywhere in Miami without being very much made aware that the South Beach Comedy Festival is in town. We all know and love the big guns that are in Miami for the show, but many of them are a little too much dough. Well, good news. The Lincoln Road Stage is providing comics for the hefty price of free. Tonight and tomorrow you can catch comics like "Chelsea Lately" regular Natasha Leggero or "Best Week Ever" funny man Peter Holmes. They might not be the biggest names in the industry yet, but they are funny and free. What else could you ask for? Lincoln Road, 9 P.M.

P.S. Speaking of free and SoBe Comedy, NBCMiami has one pair of tix to see the Daily Show and Friends Saturday night, and two pairs of tix to see Brian Regan Saturday night. The first few to email webteam@www.nbcmiami.com with their preference wins. Ready, set, go!

FIST PUMPING FRIDAYS: Being a hipster isn't the easiest of tasks. Behind their vintage clothing, iPod full of artists you have never heard of, constant promotion of something-or-other and pants that are ridiculously too tight are kids that just wanna have fun. If you are one of them, we imagine you have had your fair share of craziness at Louis Bar and Lounge. Misfit Fridays are famous among the young and chic, and the fun can be had this and every Friday. It may be free at the door, but the door men there aren't ones to mess around with. So make sure your pants that look more like leggings are looking good and fresh. 10 P.M.
IDOL WANNABES: Most of us know the Shelborne Beach Resort on SoBe for its history, amazing location and its great events during Winter Music Conference. Yet, many South Floridians know it for another reason: great karaoke. This Friday night, every American Idol wannabe will be resting their voices for their musical debut at the Miami Beach hotel for their Sing-A-Song karaoke nights. So every future Kelly Clarkson and Adam Lambert, we will see you there. And don't worry, Simon Cowell won't be in attendance. 10 P.M.