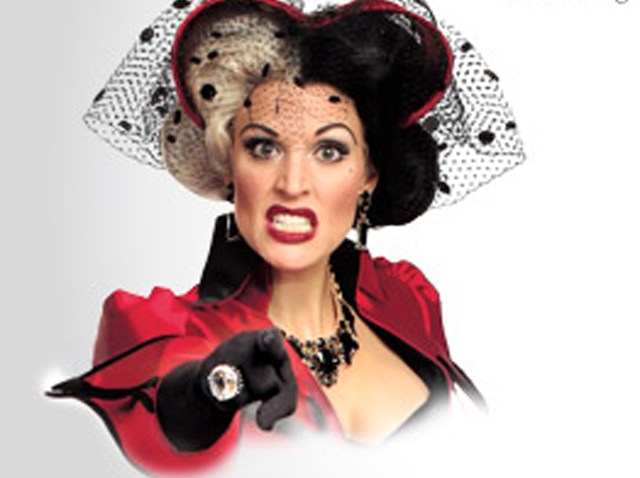 101 PROBLEMS: Jay-Z may have 99 problems, but Cruella's got 101. 101 Dalmations (the musical) will be at the Arsht Center, with the real-deal, black-and-white spotted pups headlining the show. The best part? Most of these puppies were rescued from shelters nationwide. Excuse us, we need more tissue. Buy your tickets here. 8 P.M.
FESTIVAL OF DANCE: As if we didn't have enough "fests" going around. This one actually seems to be worth something though, as dancers from around the world come together and, well, dance. Winterfest'll be here until January 3, but tonight Guggenheim Fellowship winners Bill Young and Colleen Thomas will perform with their company of dancers. We're practicing our jazz hands as we write this, which is pretty challenging in itself, but we'll bring it. Colony Theatre, 8 P.M.
UNLIKELY LOCAL FARE: As a true Miamian, you need to sample the local fare, even if it might not always be a hit (which, sadly, tends to happen a lot). Support the locals and hit up Red Koi for some live local jazz and some sushi. Can you get any more Miami than that? Actually, let's not tug at that string. Red Koi Thai & Sushi Lounge, 8 P.M.