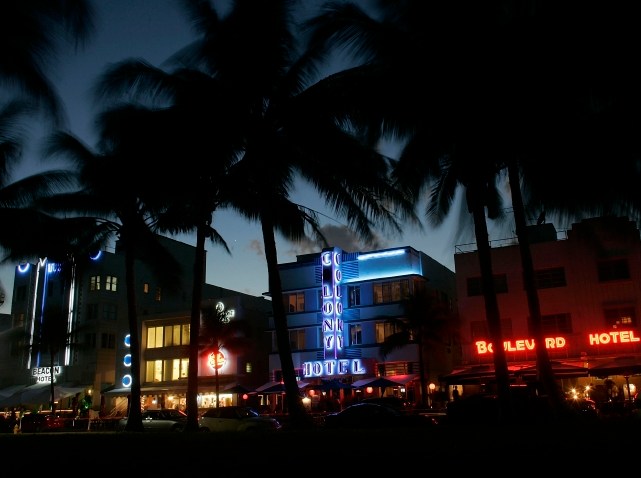 NFL BIG BOYS: The Pro Bowl hasn't taken place anywhere but Hawaii since 1980, so we should show them it was the right choice to move venues. There is a good chance it will only happen once in our city, so we might as well live it up. Let the Pro Bowl celebrations begin with the 10th Annual Warren Moon and Tony Gonzalez NFL Pro Bowl Players Party tonight at the Clevelander Hotel on South Beach. Not only is the guest list insane, but Super Bowlers like Reggie Wayne and Dwight Freeney will be there. So if you have a little extra room on your credit card for the ticket, go out and party with the big boys tonight! $90-$140. 8 PM.
WHAT DRESS CODE? Anyone who has been there knows that nothing but a good time can be had at the Electric Pickle. All the good hot dirty boys and girls looking for the best party in town can be found at the nitty-gritty Stop, Drop N' Roll party at Electric Pickle tonight. Guest DJs will be spinning music, there will be all kinds of ridiculousness on the cabaret stage and the best part of this whole party- $3 Red Stripes. So plan on getting at least one beer spilled on you, but it will be in the name of all that is punk-rock. 10 PM.
NIGHT AT THE SPA: It's almost the end of the work week, so it might be time for a little tender love and care. If anything, you need to look fresh and clean for the weekend. SoBe Spa is celebrating their grand re-opening tonight and it looks like it's going to be fabulous. The newly decorated and chic spa offers everything from manicures, pedicures and massages to endermologie (Whatever that is, it sounds fierce.) So come and enjoy a night with cupcakes provided by the infamous Two Girls And A Cupcake company, signature cocktails and treatments from the spa. Forget that you have to go to work tomorrow and RSVP to genii@sobe-spa.com. 7 PM.