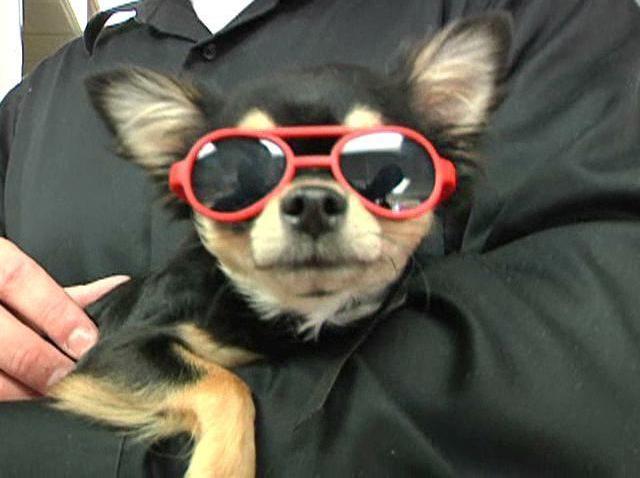 GIRLS ON FILM: Back in the '80s, the hottest ladies of the day were those video vixens whipping around their teased hair and doing splits on top of the hood of Jaguars. Now a days, we get a little cheated. To follow in the footsteps of the voluptuous video ladies that came before us, our time has come. Mi Casa Es Su Casa Holiday debuts in Miami to kick-off WMC in a big way. Today at South Seas Hotel from noon till 8 PM, they will be having a big pool party to celebrate their arrival in the 305 and they want you to party with them. Bring your favorite sunglasses and be a part of the filming and performance for their music video of the upcoming release of, "What I see," produced by some the biggest names in the game. And for techno-loving kids on a budget, get excited, this is one of the only WMC that is free! 12 PM.
LIGHTS, CAMERA, ACTION: There is a reason that most of our first dates were dinner and a movie: everyone loves catching a flick. Instead of catching up on your DVR, head out to the theaters. After its world premiere at the 2009 Chicago International Hip Hop Film Festival, a standing room only Florida premier screening in Downtown Miami and a full house for it's Fort Lauderdale premier, "P.A.T.H." is the latest documentary film from award-winning South Florida filmmaker Dan Perez returns to Miami for a special screening at The News Lounge on tonight and even better, its free. 9 PM.
MI AMIGA: Everyone could use a few new friends, right? Even if you're pretty set with your entourage, it's always nice to have a few friends in the biz. Tonight, check out Miami Finance Forum for happy hour in a whole new way. Their monthly drinking social hour will be taking place this evening at chic Segafredo Brickell where you can enjoy a complimentary drink, appetizers and networking. Free for members and $20 to guests, can you really ever have enough friends? We think not. 6 PM. RSVP to rsvp@miamifinanceforum.com.