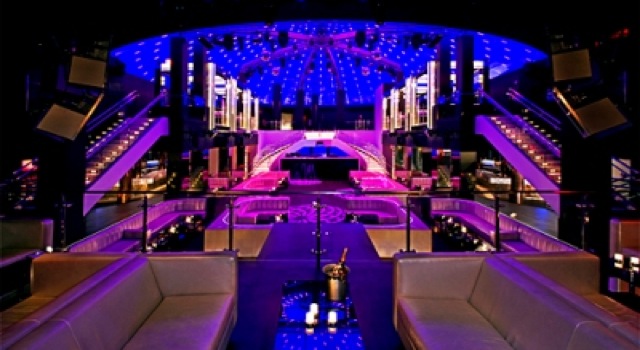 SEXY SUNDAYS: Yes, it's Easter Sunday. Must of us have spent the entire day at church and with our families. We don't know about you, but that makes us want to have a hard drink -- and there's no better place to have it than LIV nightclub inside the gorgeous Fontainebleau. The A-list hot spot is celebrating the holiday with their weekend party, Imagine Sundays. The party, which was once held at the Forge, is now one of LIV's most popular nights. One thing you can always guarantee is a line of hipsters and spring breakers out of the door -- but also a really good time. 10 PM.
MOUSING AROUND: On a day when all look forward to a basket from the Easter bunny, no matter how old, it is a perfect time to pretend to be a kid again. Even better, most of us have a few kids in the house that we need to entertain. One way to make everyone from four to forty happy: Disney On Ice. No matter how old you are, Mickey and his smiling friends always put a twinkle back in your eye. Tickets start at only $30, and it's at the American Airlines Arena (where they serve booze, too). 7:30 PM.
AWARD WINNING: On this Sunday evening, a night before another great work week, there is a good possibility you want to chill out. Instead of parking it on your couch in front of your TV, make your way over to Miami Beach Cinematheque. Tonight they play The Prophet, an Oscar-nominated prison drama following a young man of Arab descent who finds himself in jail and must navigate the power hierarchies of his cellmates. After a good amount of hazing, you see him make his way up in the criminal world. To sum it up: it's the Gallic Goodfellas. Awesome, right? 5 PM.