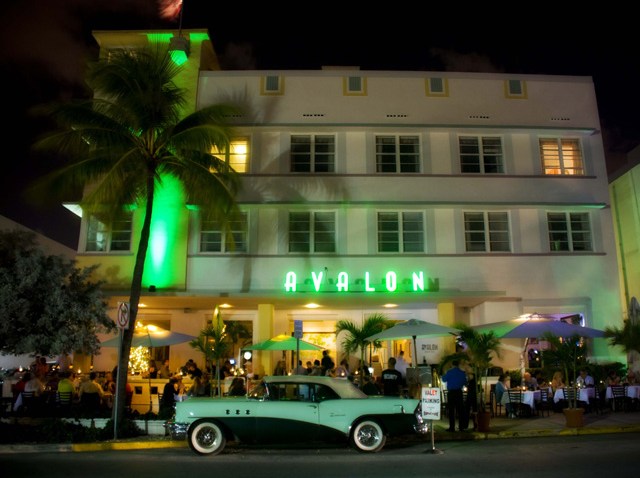 HOW INDUSTRIAL: Perhaps the last place you want to go if you work in the hospitality industry after work is a hotel restaurant. But the Avalon just might change your mind. Tonight A Fish Called Avalon starts Industry Night. Every Monday a selection of wine, beer, cocktails and appetizers are half off.

ICH BIN EIN FILM BUFF: We haven't seen a great German film since "Run, Lola, Run." Then again, we don't think we've seen any German films since Run, Lola, Run. That could change tonight, when Cinema Paradiso screens "Wolke 9" ("Cloud 9"), which is about a 67-year-old married woman who falls in love with a 76-year-old man. Yes, there could quite possibly be old-people sex, but we're willing to risk it for some quality foreign cinema. 6 and 8 P.M.

HOWDY, STRETCH: You could drown your Monday sorrows in martinis. Or you could do something your body will actually thank you for Tuesday morning. Take in a free yoga class at Flamingo Park in South Beach. The class is for all levels, and it's BYOMat. 6 P.M.