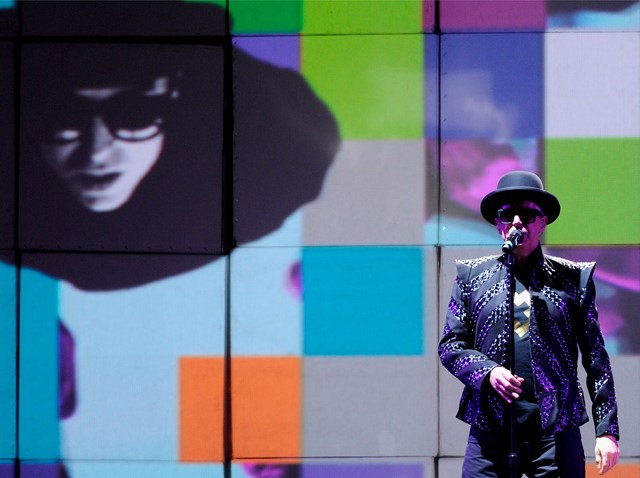 PET SOUNDS: Yes, the Pet Shop Boys have a new album. And no, we would rather hear the songs that remind us of the days when we wore too much black eyeliner. "Always on My Mind," "It's a Sin," "West End Girls": we're Jonesing for some Maybellene already. The Fillmore, 8 P.M.

BY THE NUMBERS: It's only 9/9/09 once, and new Brickell pub Waxy O'Connor's is celebrating with a night they're calling To the Nines. The event is part of the pub's continuous Wednesday party called Bubbles N Barbecue Ladies Night, during which BBQ is $9.99 and champagne is half price for the fairer sex. 5-10 P.M.

STAY GOLDEN: For some of us, live music doesn't mean a DJ with a Mac. We prefer guitars, drums, the occasional cowbell. NBCMiami's most recent Golden Local debate was for Best Live Music Venue bragging rights, pitting SoBe's Jazid against Little Haiti's Churchill's Pub. It was a tight race, but Churchill's proved victorious. Help celebrate their win tonight when we present them with all kinds of cash and prizes. Okay, maybe just a certificate and some TV time. 9:30 P.M.