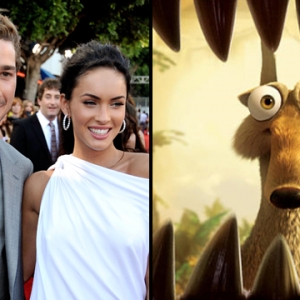 Prehistoric creatures and robots are in a photo finish for the Fourth of July box office crown.
The studios behind "Transformers: Revenge of the Fallen" and "Ice Age: Dawn of the Dinosaurs" are reporting their movies in a tie for the No. 1 spot with $42.5 million in ticket sales each.
MORE ACCESS ON THESE TOPICS: Movies - Transformers - Box Office

Numbers reported over the weekend are estimates based on the studio's projections for how much business the movies will do on Sunday. Final numbers Monday will sort out which movie actually came in first, Paramount's "Transformers" or 20th Century Fox's "Ice Age."

Johnny Depp and Christian Bale's gangster epic "Public Enemies" debuted a solid No. 3 with $26.2 million.
Copyright NBCAH - Access Hollywood