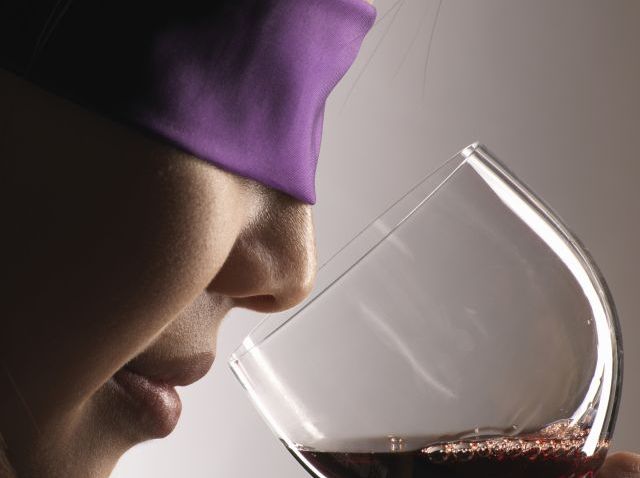 How often do you really look at your food while your eating it? Apart from directing it from the plate to your mouth.
A new fashion of "Dark Dining" takes away your sight while eating in order to heighten other senses.

Tonight Chef Adrianne's Vineyard Restaurant and Wine Bar will be the first in Miami to try out this eating trend.

This evening guests at Chef Adrianne's will be lead to their table and blind folded.
The menu is already set and the guests are not given any hint as to what their food might be. This complete lack of any preconceptions leaves the diners open to experience food as if for the first time.
The food is all designed to be eaten by hand which means that taste, smell and touch are all indulged. It also means that you can't accidentally stab someone with a fork.

This unique vision of eating (or lack of) began in Europe and slowly migrated to the U.S. It is now increasingly popular in New York and cities across California.
Chef Adrianne's feels that now it's Miami's turn.
"I believe that Miami, which is a city where edgy and trendy have always been welcome, will really embrace Dark Dining," Adrianne said.

Dark Dining gives you the opportunity to shut off from the world and just enjoy the food in front of you. However, if have any severe food allergies this might not be for you; your throat closing up while others are blindfolded can't be fun.

The event is happening tonight and next Thursday 24th September at Chef Adrianne's Vineyard Restaurant and Wine Bar, 11510 SW 147 Avenue, Miami, Fl 331196. Reservations are required.
If you have dined in the dark before or have some unique Miami dining experiences, post a pic and share the moment here.