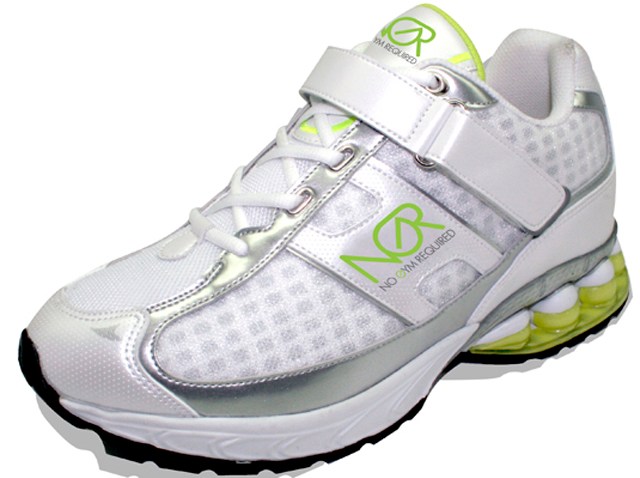 BREATH OF FRESH AIR: Take in a deep breath, now exhale all the way over to Exhale Spa's temporary studio at the Epic Hotel in downtown Miami. While the spa will not officially be open for treatments for several months to come, it's kicking off its Miami arrival with Core Fusion classes. The yoga-Pilates hybrid workout will make you feel the burn and probably leave you gasping for a little air. 270 Biscayne Blvd. Way, 16th floor, Miami; 305.967.7324 (RSVP requested)

GO GO GADGET SHOES: You've tried shocking away the fat over your abs. You've even given the Hawaii Chair a try. But what if getting a workout was as easy as slipping on your shoes? No, we're serious. No Gym Required (NGR) Shoes weigh you down with interchangeable weighted midsoles. These heavy-duty shoes help you work off up to 50 percent more calories while you tone your legs and butt. When you're ready to stop feeling the burn, just slip the weights out of your shoes and they transform into regular sneakers. Give it a try. It's way more logical than that suck-the-fat-out-with-your-vacuum suit you bought last month. $189, NGR

GET IN SHAPE, GIRL: This isn't sweating to the oldies, so toss that tired tee and those worn-out shorts aside and splurge on new workout gear. Lucy carries an array of fitness fashion and even breaks them down to suit your type of workout. Whether you are all about the ohm or you run for fun, there's something to get your pulse racing. Our heart rate is already up with its 50 percent off sale with bargains starting at $9.99.