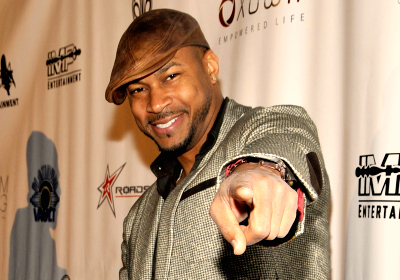 For Finesse Mitchell the decision to enter comedy was a practical one.

"Tried the corporate thing and it didn't work," explained Mitchell late Thursday night. "Who's gonna take a grown man with the first name Finesse serious?"

The Atlanta native and former UM football alum returned to Miami Thursday for a sold-out stand up performance inside the Miami Improv where he doled out his signature unabashed "shame on me, shame on you" style of comedy relief.

"Well, I'm happy to be back in Miami, but I'm really happy to be able to do these shows so I can finally pay off that UM loan,'' he joked.

It's frank and introspective wise cracks like these that's afforded Mitchell a comfortable seat among the ranks of America's comedic elite. From a leading role on "Saturday Night Live," and a handful of movies, Mitchell has garnered a large following -- particularly black women -- who pack venues to be entertained by his wit, which often morphs into relationship advice.

They also turn to his column in Essence magazine.

At the Improv, Mitchell gave his usual rifts on urban etiquette, but his theme centered more around surviving the recession, himself knee-deep in a financial hole on a home in posh Silver Lakes.

"Well, I told the bank they're in the same boat I'm in cause they owe money as well," he joked. "I told them we need to work together."

For a guy who nearly flunked out of the U then found himself sleeping in his car in LA, humor in spite of only seems fitting.

Said Mitchell: "Just seeing what's going on in South Florida with the job and real estate market and how we've gotten hit like everybody else I thought I should share my own personal story."