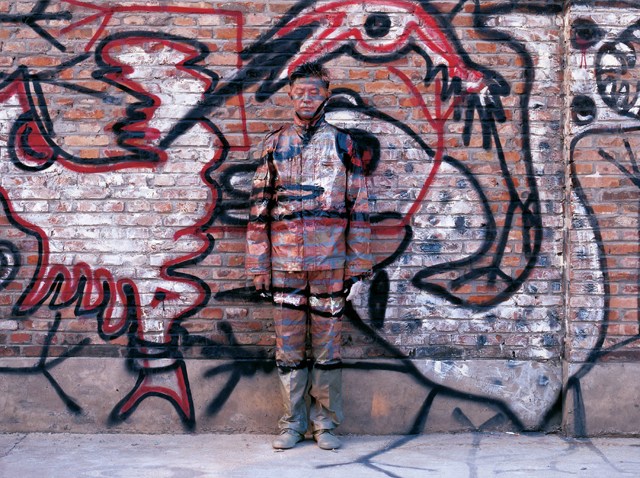 How to cut through the clutter of Art Basel events? With our handy pick six, of course! Here's our recommendations for what to do this afternoon and tonight:
1. Design Miami. Unf, do we want everything under the tent, or what? New York, Paris, London and Brussels firms are at the convention center to show off their limited editions of modern home and commercial furnishings (and remind us Brussels exists). DM is the only fair at Basel focused on function, and it's the perfect palate-cleanser between jaunts to the art shows. $25, students and seniors $15. Noon to 8 p.m.
2. Since Art Basel Miami Beach doesn't open to the public until tomorrow, do the satellite thing with a lap around Art Asia, a newer (born in '08) fair that's already impressed by showcasing great work by emerging contemporary artists from Taiwan, Shanghai, Hong Kong, Seoul, Moscow, Istanbul, and the like. $10 and up, open until 6 p.m.
3. Trick luh da kids, and artists Kenny Scharf and Oliver Sanchez are no different. The pair highlight the Kissing Booth exhibition at Swampspace Gallery, a celebration of the old carnie canoodlin' corner and all nostalgic romance, and the whole shebang is a fundraiser for Design and Architecture Senior High school. Good art, great cause, and an opening that's the perfect alternative if traffic on the bridges keeps you un-Basel-bound.
4. Movie night goes Miami. We've been waiting so long for arthouse flick palace O Cinema to open in Wynwood, we've grown a full beard. Fortunately, a special temporary permit made possible tonight's screening of 'Scissors and Glue: The Miami Project,' a documentary following German gallerist Helmut Schuster as he leaves Berlin to open his eponymous gallery in Wynwood. And we're the star! By interviewing everyone from the trashman to the tippy top collectors, the film explores the impact Art Basel has made on Miami's art revolution. Best of all, cocktails and Q&A follows on the pati-O. 7 and 9:30 p.m. Free.
5. Catch a concert. For those who love sand in their toes and Metric on the stage, frontwoman Emily Haines and her indie rock band perform on the beach at Collins Park tonight. It's part of Oceanfront Nights' international cities program, and why Canadians are part of Detroit night is a mystery to us -- but most, most welcome. Festivities at 6, Metric at 10 p.m. Free.
6. For the party crashers, the top destination is likely gallerist and new LA MOCA honcho Jeffrey Deitch's annual bash at the Raleigh Hotel, where LCD Soundsystem is booked to rock everyone who's on the list and very, very few who aren't. (CALL US, JEFFREY!) So good luck, but just think -- a bouncer-blacked eye would be totally worth it.