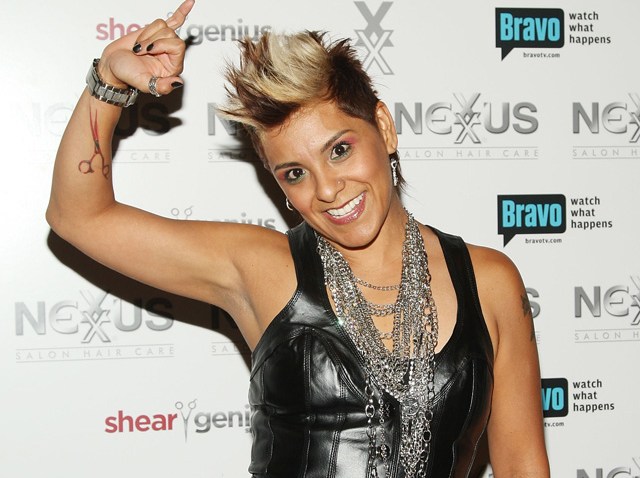 SHEAR GENIUS: The winner of Bravo's reality show, Shear Genius, Dee, hosts a meet and greet at her stylist loft-style salon, Dee and Co. Enjoy complimentary champange and shushi, not to mention all the fabulous people you'll meet. Sign up for a 20 percent off cut, color, wax or mani/pedi. It's all part of Aqua Girl week, which benefits the lesbian, bisexual and transgender women of South Florida. Call 305-673-5607 to schedule your moment of shear genius. 6-9 P.M.
SHAKIN' NOT STIRRED: But you can stir up your look a bit. The leading ladies league hosts the 2nd annual Martinis and Makeover shopping party at GBS Beauty store in Coral Gables. Martinis, champagne and skin care! Twenty percent off any purchase from this girl's night out will benefit the Melanie Finley Ovarian Cancer Foundation. 6-9 P.M.
MIRACLES DO HAPPEN: Even when it comes to enhancing your "lack thereof" eye lashes. Beauty for Real is celebrating the launch of their Miracle Mascara. Makeup boutique Brownes & Co. is hosting the beauty cocktaill party, which will feature Bacardi mojitos, makeup tips and a touch-up from makeup artists. 6-9 P.M.
SVEDKA VODKA SESSION: Looking to expand your musical horizons? Morgans Hotel Group is helping you do just that, bringing the hottest up-and-coming artists to a chic hotel near you, with special listening sessions held by SVEDKA Vodka. Tonight, Janelle Monáe performs from her album The ArchAndroid at the Florida Room at the Delano. 10 P.M.