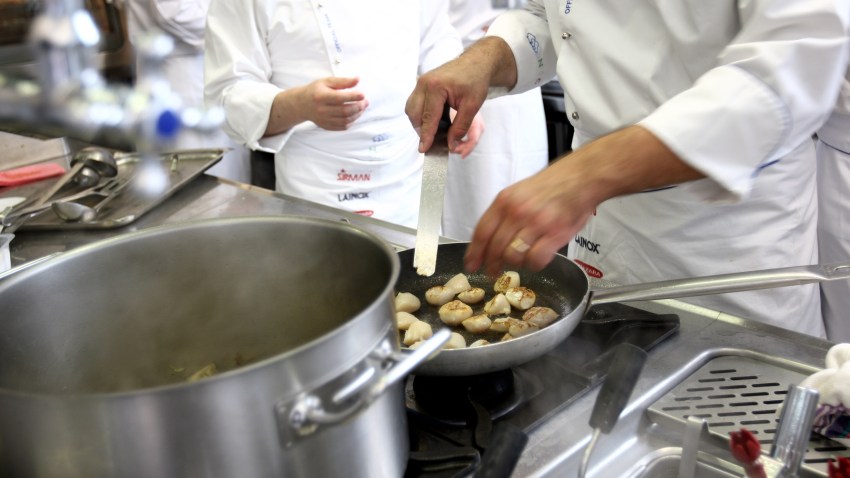 Johnson & Wales Sophomore Luis Young is a rising star in the kitchen and he's using a childhood illness as his motivation.
This weekend, Young will be in Napa Vally, CA to compete in the finals of the San Pelligrino Almost Famous Chef Competition.

"I was very surprised, but I'm excited beyond belief," said Young, a 22-year-old from Panama.
Young was surprised because he wasn't supposed to be in the competition, but won the Regional in West Palm Beach when another student from the Johnson & Wales North Miami campus dropped out at the last minute.
"So I received an email from one of the chefs that said you've been chosen, you have a week to practice."
A week later, Young took home first prize, thanks to his signature dish -- herb-scented seared venison. It was a challenging choice, because if you overcook vensison..."it tastes like liver," Young said. "Overcooked liver."
Young may have been a last-minute replacement, but the truth is, he's been prepping for this since he was a kid. Young started cooking at age 13 after growing up with a kidney disease that restricted his diet so much that he was forced to cook for himself.
"That's when I realized i like this," Young said. "Since I was 13, my goal was to be a chef."
And now he's one step away from winning up to $20,000 in prizes and more importantly, an apprenticeship with one of the top chefs in the country.
"If I win, great," Young said. "But as long as I learn and have fun, it'll be worth it."