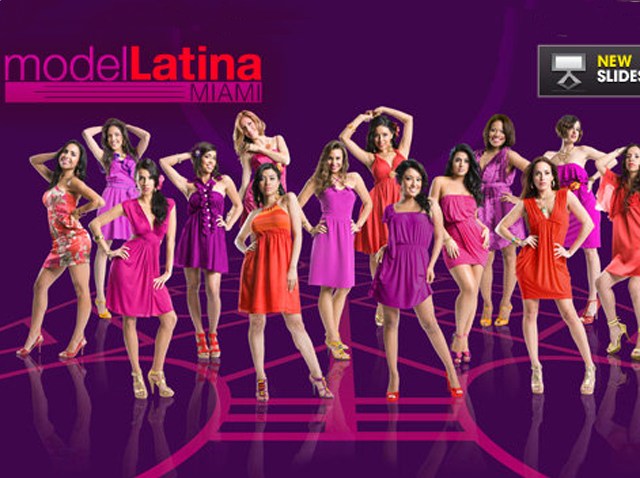 And yet another Miami reality show takes to the airwaves, this one centered on sexy Latina models competing for a contract.
It's called Model Latina and kicks off tonight (Sunday) at 9 p.m. EST on SiTV.
The premise revolves around 15 Latina models housed in a Miami mansion competing for that lucrative prize of $10,000 as well as a contract with Q Management and exposure in Latina Magazine.
Obviously, it is no American Idol.
But we're hoping it is no Miami Social either.
So what can we expect?
That depends on whom you ask.
According to the Si TV press release, we should expect to see "15 stunning, fiercely determined women as they call upon their inner strength, beauty and intellect to prove they have what it takes to be this year's model."
But according to Barry Garron of the Hollywood blog Past Deadline, it's nothing but a cheap imitation of America's Next Top Model."
However, Garron was won over by the sincere personalities of the contestants, three who are from Miami:
"What makes watching this tolerable is the only element the producers couldn't have planned--the genuine, unvarnished personalities of the contestants. Even with the post-tryout interviews conducted in what looks like a padded cell, the sincerity and desire of many would-be models shines through."
The show is in its second season. Last year, former JLO apparel model Jessica Caban emerged as the winner, landing a contract with L'Oreal plus some acting roles.
We give it a thumbs up just for the fact they didn't cast Ariel Stein on the show.
Check out the trailer below of one of the three Miami models.