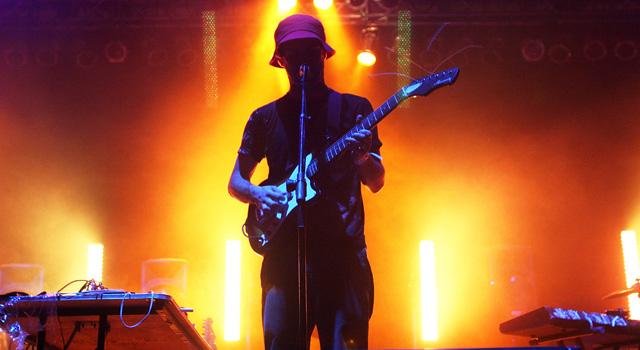 Believe it or not, many good things come from Baltimore. There's John Waters, Devine, Dan Deacon, crabs and of course, Animal Collective.
Animal Collective is an electronic pop group that has spread its sound wings to engulf more than just alterna-hipster ears. These guys have reworked a musical genre to a certain degree and let it seek into the mainstream.
The Animal Collective album Sung Tongs was featured in John Cameron Mitchell's (Hedwig and the Angry Inch) epically fabulous and sexually ambitious film 'Shortbus.'
Their sound would be like if Aphex Twin and the Beach Boys had a musical baby. This is just one man's opinion, but basically it's accessible electronic music with melody and some wonderful voices guiding the songs.
The group plays with volume on their albums, so the songs move not only with rhythm and melody, but are also guided by this dynamic. This adds a certain dimension to the tracks that other groups can't claim.
One member of the crew, Panda Bear, was in town for Art Basel this past year, performing with No Age at Karu and Y. If you missed this spiritual soundfest, you may be in luck, because the whole Collective will be in town at Culture Room on June 9.

However, the show's sold out and we hear big sums have been offered for tickets, so whip out those wallets, it's worth it, friends.

For more of Liz Tracy's Miami missives, visit her blog, Miami, bro.