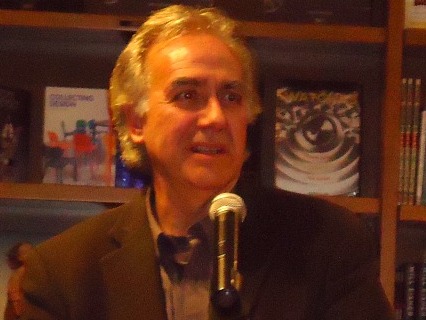 Some writers write because they want to. Cuban immigrant and author Carlos Eire has no choice.
Eire's latest memoir Learning to Die in Miami, the sequel to Waiting for Snow in Havana, was essential to his life.

"Writing a book like this for me was an ethical proposition, it was something I had to do," Eire said to a packed house at Books & Books last night. "It's about the immigrant experience, yes, but it's a lot more than that."
He continued: "I use my life and my brother's as a way of introducing readers to a much larger piece of history -- a part that received scant attention and sometimes inadequate and misleading attention."
The historian and Yale professor was one of the 14,000 kids exiled from Cuba and separated from their families as part of Operation Peter Pan in the early 1960s. As a result, he grew up in Miami foster care and homes.
Still, Eire reiterated you don't have to experience the same levels he did to connect with the core of the story itself.
"In may ways, there is word missing from the title and that's 'resurrection,'" he added. "Every immigrant no matter what age, what country they come from or what country they go to has to die, every human being for that matter -- all of us are exiled from childhood, we can't go back. We have layers and this book is how one comes to terms with this."
As a final statement on his work last night, Eire said: "There is nothing like a first person account to bring history to life."